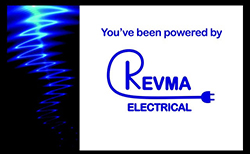 Electrician in Ottoway
Need a switchboard upgrade or a new power point in your home?
Looking for expertise with industrial strength lighting systems?
Need a high qualified and experienced tradesmen?
Revma Electrical team is here to help.
Want to discuss your requirements?
If so, then complet

e the form to get in touch!
For Ottoway's local specialists in all things lights, wiring and electric, call the team at Revma Electrical now. From simple power point and switch board installation in your house, to full scale industrial facility lighting solutions, you'll find we have unbeatable skills and experience to complete your project quickly, affordably and safely. Fast repair work is no problem either! Our team are fully qualified, friendly and reliable tradesmen that you'll feel at ease working at your property. Let us give you an obligation free quote and expert advice on your electrical requirements today.
Commercial Lighting Specialists Near Me
There are a lot of factors to consider when installing or upgrading your industrial lighting system. From emergency exit signs, heat resistant fixtures and long lifespan fluorescent tubes, getting it right can be tricky. So talk to us first! We work with your space to create the perfect lighting system for your needs. Whether a large factory, office block or a high end restaurant, proper lighting is a must, and a Revma electrician is up to the task.
Power Point Installation in Ottoway
Moving into a new home can be tricky when the power points don't quite sit where you want them to. Luckily, it's easy to install new outlets in your kitchen, home theatre or outdoor living space. From stunning slim-line designs to the good old traditional while outlet, we'll help you choose the right power point for your property.
Replace Your Old Switchboard
Short circuiting switchboards that can't supply sufficient power to your home can cause bigger problems down the track. Fuses catching fire, or even electric shocks, are something you don't want to expose your family to. At Revma Electrical, we can quickly and affordably upgrade your switchboard with a new modern system that has high safety standards. Speak to us about our quality, leading branded switchboards and fast installation service.
Ottoway Kitchen Electrician
Now's a great time to renovate your kitchen to add value, appeal and a new lease on life for your home. But don't try to DIY the electrical side! Always use a professional electrician to install new ovens and cook tops, move sockets and switches and ensure your kitchen has enough power supply to run your appliances properly. Why not consider a modern feature light suspended above your benchtop? We make kitchen renovations easy, so contact us now!
Why should I install LED lighting?
LEDs are becoming an increasingly popular choice for both new and upgraded lighting. Besides the high quality light they emit, the biggest change you'll notice is with your electricity bill. LEDs use up to 75% less energy, and although they're more expensive to install than regular lighting, they last up to 20 times longer, so you'll get a great return on your investment. Industrial facilities benefit from the LED's resistance to high and low temperatures and vibrations from equipment too. Make the change and get Revma Electrial to install quality LEDs in your property today.
You can also find us below: