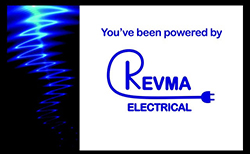 Electrician in Pennington
Need a switchboard upgrade or a new power point in your home?
Looking for expertise with industrial strength lighting systems?
Need a high qualified and experienced tradesmen?
Revma Electrical team is here to help.
Want to discuss your requirements?
If so, then complet

e the form to get in touch!
Choosing the best electrician for your next project is as easy as calling Revma Electrical. Trusted by Pennington's residents for years now, we provide honest, free quotes, great customer service and quality workmanship every time at the most competitive price. Not only do we handle household jobs, we also are experts in Industrial lighting and commercial facility electrical work. No project is too challenging for us! We also provide a fast and affordable repair service too. Whatever your needs, hire the best team near you and contact our fully licensed and professional tradesmen today.
LED Lights Installer Near Me
Our qualified electrician team recommend LED lighting for your property. Using much less energy than standard lights – up to 75% less in fact – your electricity bills will start dropping while you start enjoying your new quality bright lighting. LEDs are perfect for industrial sites too, offering high tolerance to extreme temperatures and machinery vibrations. Your investment in this style of lighting will pay off due to their long lifespan too. We install all types of LEDs in 100% accordance to Australian safety standards, so make the switch now and save yourself a huge amount of $$$$.
Pennington Industrial Lighting Installation
If you need new commercial grade lighting, an upgrade to modern lights or repair work to your current system, Revma Electrical can help. As experienced industrial lighting tradesmen, we can design, order and install quality lights to make your office, factory or even hospitality site more energy efficient, sustainable and durable. We install all types of lighting, including fluorescents, spotlights and down lights. Arrange your lighting consultation at your workplace today.
Kitchen Renovation Electrician
Planning to rip out your dated kitchen and replace it with a state-of-the-art one? Talk to us about the electrical rewiring you'll need first! From installation of new appliances, light switches and outlets, to stunning feature lighting above your benchtops, we'll make your kitchen functional as well as stylish. Or if you simply want a new power point or smoke alarm installed, we can do that too! Renovate safely and within budget with Revma Electrical.
Switchboard Replacement
Modern homes need a good energy supply, and your switchboard is the control center for it all. However, old switchboards weren't made for all of our new appliances, and problems can start occurring. From burn outs, fires and electric shocks, your switchboard could be a real hazard. Luckily, a switchboard upgrade is simple and cost effective. Our team come direct to your door with a top quality system and will install it fast.
Can I Install More Power Points?
Yes you can! It's actually quite easy and affordable too. We can help you choose the best locations around your Pennington home to make life easier – from vacuuming, working in the shed or creating more space in your kitchen. Select from traditional white power points or consider ultra-modern slim designs. Revma Electrical have all of your needs covered!