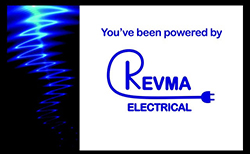 Electrician in Cheltenham
Need a switchboard upgrade or a new power point in your home?
Looking for expertise with industrial strength lighting systems?
Need a high qualified and experienced tradesmen?
Revma Electrical team is here to help.
Want to discuss your requirements?
If so, then complet

e the form to get in touch!
Revma Electrical are your local experts for all aspects of resedential home, industrial and commercial electrical projects. Whether you simply need a switchboard upgrade or a new power point in your home, or are seeking expertise with industrial strength lighting systems, we're equipped to do the lot. We pride ourselves in the quality of our work, affordable pricing and ensuring our clients are satisfied with the end result and are satisfied with the quality of our friendly team. Give us a call to arrange a free quote or consultation about your requirements today.
Industrial Lighting Expert Near Me
We can take care of all of your industrial, commercial, home and hospitality lighting needs. Our expert electricians know how to design and install comprehensive and sustainable lighting to maximise the functionality of your workplace, or add ambiance to your shop or restaurant. From fluorescents, down lights or spotlights, we can install the best system for you. These types of lighting systems can not only reduce your power bills and save you $$$$, but they will also bring in a new atmosphere into your workign and leisure enviroument. We can also repair and conduct regular maintenance of your site or building to too.
Kitchen Renovations Cheltenham
Upgrading your kitchen is a fast way to add appeal and value to your home. Our electricians can help make your kitchen dream a reality by installing your new electric appliances, light switches, smoke alarms and circuits that will get your kitchen in working order – fast! From a simple power point to a full kitchen layout refit, make Revma Electrical your first choice. We work 100% within Australian safety standards so you can be assured of a quality renovation every time.
Why Upgrade My Switchboard?
Many houses still have an old switchboard, which poses a number of problems. Modern appliances need more power flow, and so you may notice occasional flickering of lights or trip outs when you're using too many appliances. Replaceable fuse wires are more likely to catch fire and cause electric shocks. However, upgrading is made easy with Revma Electrical. We'll install a modern, safe switchboard that will keep your property and family safe. Act now!
Benefits of LED Lighting
There are many great reasons to choose LED lighting for your home or workplace. You'll save money with an amazing 75% less power that LED lights use and you won't have to be forever replacing bulbs due to their fantastic longevity too. They suit both residential and industrial properties with their durability and resistance to hot and cold conditions. And best of all, LEDs give off a high quality, clean light throughout your room. Talk to our qualified electricians about installing modern LED lights today – you'll love them!
New & Replacement Power Points
We offer a fast and low cost power point installation service in Cheltenham. Whether you need more power points around your home or office to increase versatility, or are renovating and want to replace ugly old outlets with modern slim-line power points, we can do it all.