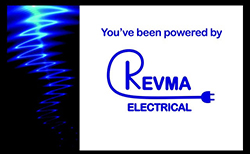 Electrician in Beverley
Need a switchboard upgrade or a new power point in your home?
Looking for expertise with industrial strength lighting systems?
Need a high qualified and experienced tradesmen?
Revma Electrical team is here to help.
Want to discuss your requirements?
If so, then complet

e the form to get in touch!
Meet Dimitrios and the team from Revma Electrical. We're your local electricians ready and able to provide quality workmanship, at a price you can afford, for all areas of lighting, wiring and electric appliances. From large scale industrial projects to basic home jobs, no problem is too big or small. We're fully qualified and licensed tradesmen with years of experience in the industry. Our promise is to give great service, expert work and put your safety first. Whether you want LED lighting, a switchboard upgrade, new power points or repair work on faulty electrics, we're here to help. If you want to save time and $$$$, then call us today and organise a consultation or a free quote today.
Industrial Grade Light Installation
Designing and installing industrial lighting is a big part of what we do. Lighting large spaces can be a challenge, but our expertise and technical knowledge allows us to install a system that will maximise your workplace's functionality, reduce electricity costs and require low maintenance. We install a wide range of lighting, including spotlights, downlights, fluorescents and emergency exit boxes too. Whether your site is a factory, office block, restaurant venue or store, we can find the perfect lighting solution for you.
LED Installers Near Me
If you want the best lighting source for your home or commercial premises, why not consider LED lighting? Using 75% less energy and lasting up to 20 times longer than your standard globe, they really are the smart choice for the environment and your wallet. Washing your room in bright, quality light, these lights are also durable and suitable for the harsher conditions of factories and refrigerated rooms. We can install a large range of LEDs in styles and designs to complement your space. Start saving on your electricity bills today with a more efficient and far cheaper lighting solution by Revma Electrical.
Kitchen Electricians Beverley
When it's time to renovate and update your kitchen, we're here to help. We know the needs of a modern kitchen, and can install your new appliances, lighting, rangehoods and much more safely and quickly. Additional power outlets are also handy in any kitchen, new or old, and we can do that too! Your kitchen is the most power-thirsty room in the home, so get your electrics properly installed by Revma Electrical.
Benefits of a New Switchboard
There are many good reasons to consider a switchboard upgrade for your property. Old wiring and fuses are much more likely to blow and catch fire, cause electrocution or trip the power supply to your home. However, modern systems, equipped with a safety switch, ensure your home is getting adequate power supply and doesn't utilise dangerous replaceable wires like old switchboards. Organise a fast and affordable upgrade with Revma Electrical.
Can I Install Extra Power Points?
Installing more power points around your Beverley office or home is an easy and inexpensive process. Simply show our qualified electrician where you're needing a power outlet and we'll do the rest. There are many attractive new power point designs and colours to choose from that will add a modern feel to your property. Make your space more versatile with new power points installed by our reliable team.
You can also find us below: