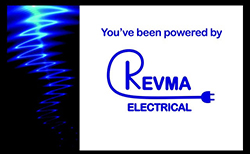 Electrician in Hendon
Need a switchboard upgrade or a new power point in your home?
Looking for expertise with industrial strength lighting systems?
Need a high qualified and experienced tradesmen?
Revma Electrical team is here to help.
Want to discuss your requirements?
If so, then complet

e the form to get in touch!
Looking for a reliable and quality electrician for projects around your home, commercial or industrial facility? At Revma Electrical, we have you covered. Our experienced tradesmen are fully licensed and insured, and put your safety first. Whether you need a new switchboard or power point installed, modern LED lighting and electric appliances in your kitchen or wiring for a new property, you'll find our workmanship spot on and our prices budget friendly. Talk to Dimitrios and our professional team for a free quote on your electrical needs today.
Industrial Lighting Experts Near Me
We are specialists when it comes to industrial and commercial facility lighting. Our design and installation process ensures your new system is sustainable, low maintenance and energy efficient. We can upgrade existing lights, repair faulty wiring and install a range of downlights, fluorescents and spotlights too. Industrial lighting needs to withstand tough conditions, so call a Revma electrician for expert advice and workmanship.
Kitchen Renovations
The kitchen is the heart of the home, and so if you're renovating it, let us do the electrical work quickly and 100% to Australian safety standards. Whether you're wanting to install new outlets, lighting and appliances, or replacing exhaust fans, smoke alarms and cooktops, our team has you covered. And every new kitchen will benefit from gorgeous feature lighting too. We can also ensure your kitchen has adequate power for its consumption needs. Renovate in Hendon with Revma Electrical.
Why Install LED lighting?
LED lights are a popular choice for both residential and industrial properties. Using up to 75% less electricity than traditional lighting, they also last longer – up to 20 times longer – and are resistant to both cold and hot environments, making them perfect for factories and cool rooms. That means you'll save money, time and hassle in the long run. We can help you select quality LEDs for your property and install them cheaply and quickly in full compliance with Australian safety standards.
Switchboard Upgrade Hendon
Your switchboard is the hub for all electrical flow in your home, so it's vital that you have a modern, quality system. If you've noticed flickering lights, frequent power tripping or your switchboard still uses replaceable fuse wires, an upgrade is a must. Our electricians can test your switchboard for faults and install a modern system that will maintain the safety of your home.
Power Point Installers
If your home doesn't have enough power points, or you want a new one installed in a particular location, we can help. Or maybe you just want to replace your archaic looking outlets with sleek modern ones? Whatever your needs, power points are fast and easy to install with Revma Electrical.
You can also find us below: