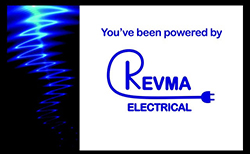 Electrician in Tennyson
Need a switchboard upgrade or a new power point in your home?
Looking for expertise with industrial strength lighting systems?
Need a high qualified and experienced tradesmen?
Revma Electrical team is here to help.
Want to discuss your requirements?
If so, then complet

e the form to get in touch!
Make sure you choose a quality, reliable and safe electrician for your property by choosing Revma Electrical. Our experienced tradesmen pride themselves on efficiency, attention to detail and professional service – so you'll get your job completed by only the best. Our residential services include upgrading switchboards, installing new wiring, appliances and power points, and repair work too. For businesses, we are experts with industrial strength lighting and maintenance of commercial facilities. Discuss your electrical needs with our team and get a free quote today.
Industrial Site Lighting Installers Near Me
For expert advice and installation for your industrial lighting needs, enlist the services of our experienced tradesmen. Commercial facilities need lighting systems that can stand tougher conditions than normal, and we have the know-how to plan, order and install energy efficient, reliable and comprehensive lights, including emergency exit signs, to get your workplace up to full functionality. And for hospitality venues, new modern lighting can really add an ambiance your diners will love. Whatever your needs, Revma Electrical has the solution.
Tennyson Kitchen Electrician
A common home renovation project is the kitchen. As the heart of the home, you want your kitchen electrics to be in top condition, and so when renovating, ensure you enlist our services right from the planning stage. We install and replace everything from power outlets, appliances, modern feature lighting and much more. Get your kitchen renovation off to a great start with a quality Revma electrician.
Connecting New Power Points
We can make your Tennyson home or office more versatile with new power points installed exactly where you want them. Whether you're after a standard or contemporary slim-line power point, single or double pointed, we'll help you find the right unit for your space.
Why replace my Switchboard?
Switchboards in older houses simply aren't up to the task of supplying a 21st century home with enough power to run our modern appliances. They can also be a hazard to your property as they're more likely to catch fire or cause electric shocks. Luckily, a new switchboard is easy and hassle free to install. Our electricians will help select the right system for your home or office, and get it replaced fast.
Benefits of Installing LEDs
If you're looking for a lighting system that is environmentally friendly, saves you money on electricity bills and has a fantastic lifespan, then LEDs are the right choice. The electricians at Revma Electrical can help you source the perfect lights that not only use 75% less energy than other products, but also last up to 20 times longer too. LEDs are a smart investment in the long term energy use of your premises with the added benefit of providing a quality source of light too. Our skilled electricians can get your LEDs up and running in no time!
You can also find us below: