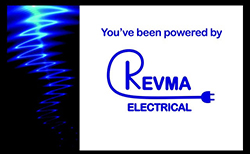 Electrician in Rosewater
Need a switchboard upgrade or a new power point in your home?
Looking for expertise with industrial strength lighting systems?
Need a high qualified and experienced tradesmen?
Revma Electrical team is here to help.
Want to discuss your requirements?
If so, then complet

e the form to get in touch!
For top quality electrical work that won't cost the Earth, choose the reliable and efficient team at Revma Electrical. With years of industry training and experience up our sleeve, we cover all types of lighting, wiring and installation projects. Need a new power point or switchboard at home? Sure! Looking for an expert in Industrial Lighting? That's us! Our tradesmen are fully licensed and insured, and we guarantee safe and thorough workmanship. Call us for an obligation free consultation and quote today.
Industrial Lighting Installation Near Me
At Revma Electrical, we can provide expert advice and installation services for your industrial, commercial or hospitality lighting needs. Designing the right system for your space is vital, but with our experienced electricians on board, you can trust us to get it right. Whether you want spotlights, fluorescents, downlights or emergency system lighting, we stock quality products and parts to suit your needs. For all new, upgrade or repair work, call our team now!
Rosewater Kitchen Renovations
If you're renovating your kitchen, or upgrading to a modern cooktop, rangehood or oven, our electricians are on the job! Adding extra sockets for your appliances, relocating lights and smoke alarms or installing modern ambient downlights all help create the kitchen you've always dreamed of. Our licensed team will get your kitchen in running order safely and affordably.
Energy Efficient LED Lighting
Thinking of installing LED lighting in your Rosewater home or business? Great idea! They're one of the best eco-friendly and sustainable lighting systems on the market – and they give off a high quality light to boot. LEDs use up to 75% less electricity than standard lights. Imagine the money you could save on your bills! They also last longer and are tolerant of heat, refrigerated environments and vibrations from machinery too. LEDS are an investment in the long term energy use of your property, so get them installed by our expert electrician team and start saving today.
Need New Power Points?
If you're wishing you had a few extra power points around the home to make vacuuming, cooking or working in the garage easier, give us a call. We install all types of new power points, including replacement of your dated and broken outlets too.
How To Upgrade My Switchboard
Replacing your old and ineffectual switchboard is just a phone call away! We source the leading brands of switchboards and install them fuss-free. Outdated switchboards simply can't provide a modern Rosewater home with adequate power supply to run all of our appliances, TVs and air conditioners. So to avoid flickering lights, power failures and potential electric shocks at your home, get our electricians to replace your switchboard today.
You can also find us below: