Electricians in Hope Valley
Protected Electrical Services
Electricians Hope Valley
Call Protected Electrical Services if you're looking for a local electrician. We specialize in all electrical and data solutions for your home. Whether it's repairs, maintenance or new installations, we'll advise you on the best solution to keep your home safe. Our technicians are qualified, licensed and experienced. For a reliable, customer-focused electrical service, get in touch with us. All of our work is guaranteed. Book an electrician today.
Minimise your power bill
With electricity prices on the rise, there's never been a more fitting time to adopt energy-saving practices in the home. If you're worried about the cost of power and have noticed a higher electricity bill than normal, we can help. Let's start with an energy audit, so we can look for ways to trim your energy use. A lot of components affect your energy use – lighting, power points, circuits, fans, telephones and data, home theatres, and appliances.
Our Services
Many years of experience 
The fastest, most efficient service 
Highest standard of quality & service
The friendliest team you will meet
Prices that can't be beaten
Monday to Sunday 8:00am – 6:00pm
LED lighting
Switching to LED light bulbs is one of the most effective ways to reduce your power bill. It can save you up to 90% compared to incandescent bulbs. Not only do they consume less electricity, LEDs are also much cooler so there's less of a risk of combustion. They have a longer lifespan and are much more resistant to breakage. We can transfer your entire home over to energy saving LEDs or do it one by one, as they burn out. For other cost-saving alternatives, ask our team of electricians for advice.
Commercial electrical experts
Do you operate a business in Hope Valley? Every commercial premise should have an experienced team of electricians to call to complete tasks quickly – so business can run as usual. At Protected, we work in shops, offices, factories, industrial buildings, and other commercial properties.
Here are a few of the services we offer:
Fit-outs
New installations
Renovations
Test & Tag business, offices and construction sites
Lighting, feature lighting, security lighting
Exit and emergency lighting
Emergency call outs and after-hours service
Indoor and outdoor lighting
Security lighting
LED Lighting
Power points
USB power points
Outdoor power points
Commercial appliances
Data and communication networking
AV installations
Temporary lighting and power.
Talk to one of our technicians today. We'll travel out to your Hope Valley SA 5090 home or business. We can help you, regardless of the size or scope of your electrical project.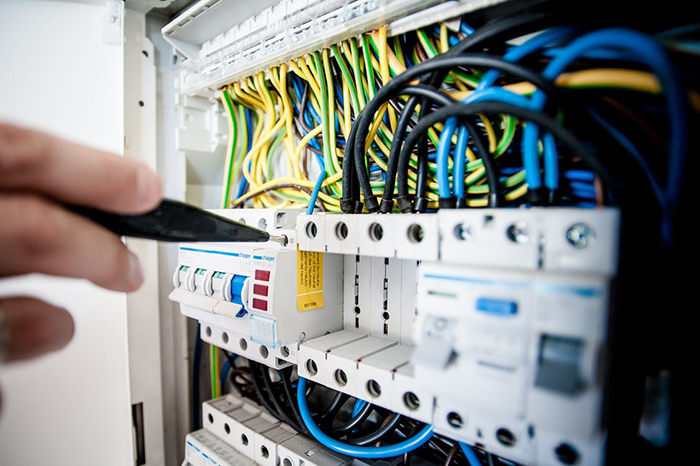 You can also find us below: