Electricians in Windsor Gardens
Protected Electrical Services
Electricians Windsor Gardens
Seeking an electrician for your home or business in Windsor Gardens, SA, 5087? Protected Electrical Services provide quality solutions for both commercial and domestic customers in South Australia. We have been assisting our customers with their electrical and data requirements to ensure functionality at home and in business. Our technicians are fully trained and fully insured; and all our work is guaranteed. We offer a competitively priced service, which is attuned to 21st-century technological demands. Our attention to detail and professional commitment, ensures complete customer satisfaction. Call us now to discuss your requirements or to make a booking. Click here to be contacted by us promptly.
Switchboard Upgrades
Older switchboards in existing homes and buildings, can, often, fail to cope with the demands of 21st-century technology. Protected Electrical Services can upgrade your old switchboard. This will enable all your devices and appliances to work perfectly with the necessary circuitry provided. Avoid damage to expensive devices and annoying power failures. To find out more, please call now.
LED Lighting
LED lighting is changing the way we light up our homes and businesses across the globe. Protected Electrical Services can design, supply and install your new LED lighting in Windsor Gardens and surrounds. Our experienced technicians can advise on all aspects of this groundbreaking new lighting technology. Save money on your energy bills going forward. Get greater control with mood lighting. Light up your world distinctively today with LED.
Our Services
New homes, Renovations, New power points, Security lighting, Ovens, Stove tops, LED lighting, Energy audits, Home theatre, Audio visual, Phone & data networking, Fuse replacements, Smoke detectors, Switchboard upgrades, Hot water units, USB power points, Indoor & outdoor lighting, Ceiling fans, TV points, Safety switches, and all general electrical work.
Commercial Electrical Experts
If you are moving into new premises in Windsor Gardens and require the services of an electrical contractor, Protected Electrical Services can help. We are commercial electrical experts, who can fit out shops, offices and warehouses or refurbish existing premises. Call us today to discuss your particular requirements.
Security Lighting
Protected Electrical Services can design, supply and install security lighting in Windsor Gardens and surrounds for your home or business. Why risk the dangers inherent within an increasingly uncertain world, when you can take cost-effective steps to ensure the safety of your family and property? Deter criminals and get peace of mind. Talk to one of our technicians today about securing your premises in Adelaide.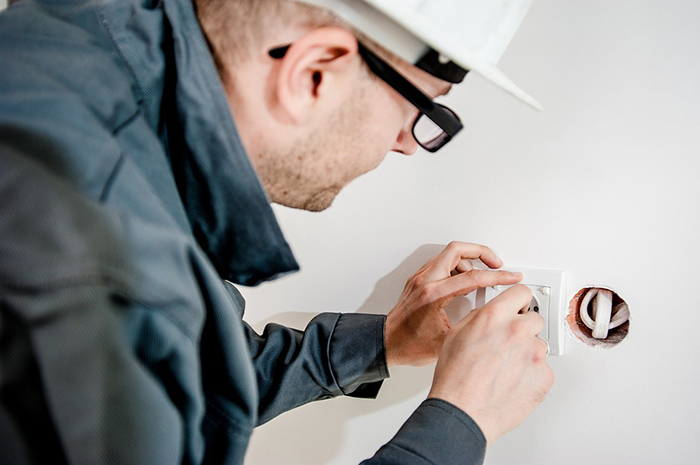 You can also find us below: