Landscaping Mitcham 
We design dream gardens to suit all types of home sizes and styles. At Nils Landscaping, we have over 20 years of experience working on front and backyard gardens. Our designs always match the unique environment conditions. Need advice on how to best use the space you have? Book in a consultation to start building your beautiful new outdoor area. Our end-to-end service, from design to maintenance, makes updating your garden easy. If you've got a budget in mind, we can work with it. Let's talk today on 0405 414 354. We're the local team of landscape artists in Mitcham.
Is a garden renovation a smart investment?
Whether or not you're selling your home, updating your garden is a great investment. A huge part of what gives your home a positive first impression is the garden. It's the first thing people see. And your backyard is something you can enjoy and entertain in. It's important that your new garden works for you. It's great to have a lush, attractive space, but you want to make sure it fits your lifestyle. Do you love enjoying dinner outside? What about growing your own vegetables or building a pool in the future? All of these features will affect what you add to the design. Building an outdoor oasis starts with finding the right team to make it a reality.
Our Services
Over 20 years of experience 
The fastest, most efficient service 
Highest standard of quality & service
The friendliest team you will meet
Prices that can't be beaten 
Monday to Saturday 7am – 5pm
About Nils Landscaping
Our head garden designer, Nils Thiele-Wittig, has been transforming gardens for the past two decades. If you're looking for a local landscape designer, we can help you with any of the following services:
Paving (concrete pavers, bricks & natural stone)
Retaining walls
Rock work
Lawn (seeded or instant)
Garden bed preparation
Planting
Maintenance & ongoing garden advice.
How to care for your landscaping
We always recommend spending the time to understand how to best maintain your garden. While we're here to help you keep it looking great, it's good for you to know the basics. We'll advise you on how often you need to water it, avoiding pests, and maintaining that lush, green look. It's part of our service to you.
Think of us as your garden architects. It's not just your home interior that should suit your personality, but your garden, too. Book in a discovery session with us on 0405 414 354. We'll travel to your Mitcham SA 5062 home to inspect the space and start the process.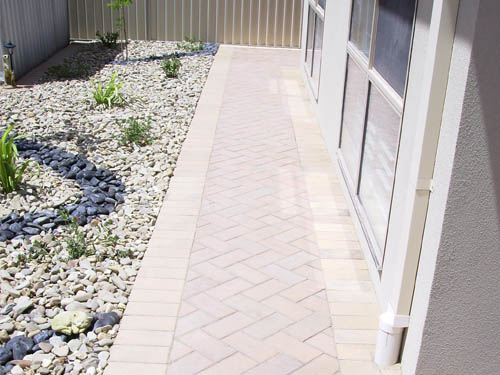 You can also find us below: