Auto Wreckers Windsor Gardens
Auto Wreckers Windsor Gardens
Seeking a second-hand car part or wrecker for your vehicle in Windsor Gardens? Waterloo Wreckers are your smart solution for both situations in the northern suburbs of Adelaide. We Pay Cash for Cars! Plus, we will tow your old vehicle away for free. Get cash on the spot for your car, ute, van, 4WD or truck. A pocketful of joy and a clear driveway. No more leaking oil stains and the constant drain on your resources. We, also, do mechanical repairs, auto electrical work, regas air conditioners, service cars, and supply new tyres for all makes and models. We are conveniently located at 557 Waterloo Corner Road, Burton, Adelaide, South Australia. Come and see about a spare part or for auto repairs. We are open 7 days.
Cash for Your Car or Truck
In Windsor Gardens, we pay cash for cars, trucks, utes, vans and 4WDs. Wherever you are, we will pick up your vehicle and pay you cash on the spot. We are car part recyclers and offer free towing throughout the city, fringes and regional areas. Waterloo Wreckers make it easy to get rid of your old clunker. We are members of the Hotline recycled auto parts group. We can help you find that car part you are after. Second hand parts can save you money on your repairs. Thousands of Aussies are sourcing parts from the network every day. Contact us now to find out more.
Our Services
Many years experience 
The fastest, most efficient service 
Highest standard of quality & service
The friendliest team you will meet
Prices that can't be beaten 
Monday to Friday 8:00am-5:30pm
Saturday 8:00am-5:00pm
All Makes & Models
We wreck all makes and models. Find your part and we can, also, install or assemble it on site. Our qualified and experienced mechanics can get your vehicle back on the road in tip top shape. We dismantle and recondition a large range of vehicles daily. Our value for money service is second to none. Why pay more, when you can the best for less. Car servicing available for all makes and models. Call us today to discuss your particular requirements, we can help.
Find a Car Part Fast
We can assist you in your search for a specific auto part. Our network reaches across the country to ensure that you will find your car part fast. Save dollars and source the right quality part for your vehicle in the northern suburbs. We pay cash for cars. We offer free tilt truck towing. We supply all parts. We are open seven days. All makes and models catered for. Call in and see us or give us a ring.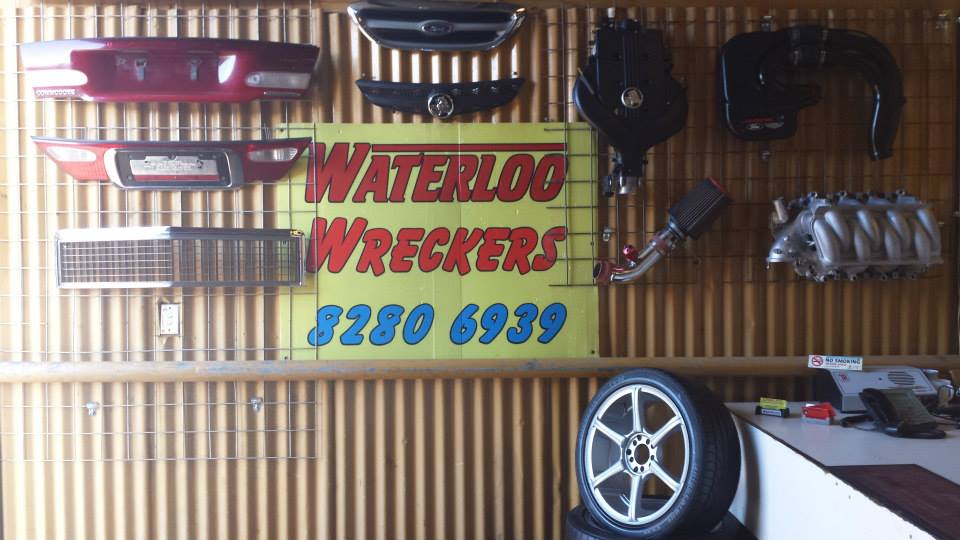 You can also find us below: