Continental Deli in Western Suburbs
Continental Deli Western Suburbs SA
We're the gourmet deli of choice in Adelaide's west. Find us at 186 Findon Road in the Findon Road Shopping Complex (shop 12). You can buy fresh meats, cheese, pasta, coffee ground to your specifications, and catering platters. We sell both local and Italian produce. Contact us on 8445 1033 or come in-store. Our prices are better than what you'll see in the supermarket, so you can nourish your body with great produce – without having to pay premium prices. A special we're currently running is a dozen eggs for $1.99.
Best deli in western Adelaide
Pick up all your regular items from the supermarket, but save your meat, cheese, and smallgoods until you see us. Our team offers a personalised service, so feel free to ask us about the produce. It's important to know where your food comes from. This is the advantage of choosing a continental deli.
Our Services
The fastest, most efficient service 
Highest standard of quality & service
The friendliest team you will meet
Prices that can't be beaten
Monday to Saturday 8:00am– 5:00pm
Buy fresh meats & cheese
Take your mealtimes and snacking to a whole new level. Whether you're entertaining friends, organising a staff party or simply want to nourish your body, come to our gourmet store. Stocked with a wide range of quality food products, you'll find something for everyone. Smooth flavoursome cheeses to fresh, juicy cuts of meat and rich olive oil, we have it all. If you'd like our advice on creating a beautiful spread of smallgoods, we're happy to help. We prepare catering platters for a wide range of customers. Let us create plates that'll satisfy your guests. 
Get your Christmas food sorted
Is it your turn to host Christmas this year? Thinking about what you'll serve your family? We can help you create a range of platters for when your guests arrive. Tell us how many people you're preparing food for and we'll show you the different produce that would suit your needs. Share any food allergies or anything else we need to know. Food is an important part of Christmas, so together, let's make it a day to remember. It'll be that good your family won't want to leave. If you've got ideas for your main meal, we'll complement it with produce we choose for your platters.
Live in Adelaide's western suburbs? We have customers from Croydon, Beverley, Albert Park, Royal Park, Torrensville, Rosewater, and Ferryden Park. Visit our local gourmet deli or call us on 8445 1033 if you've got any questions.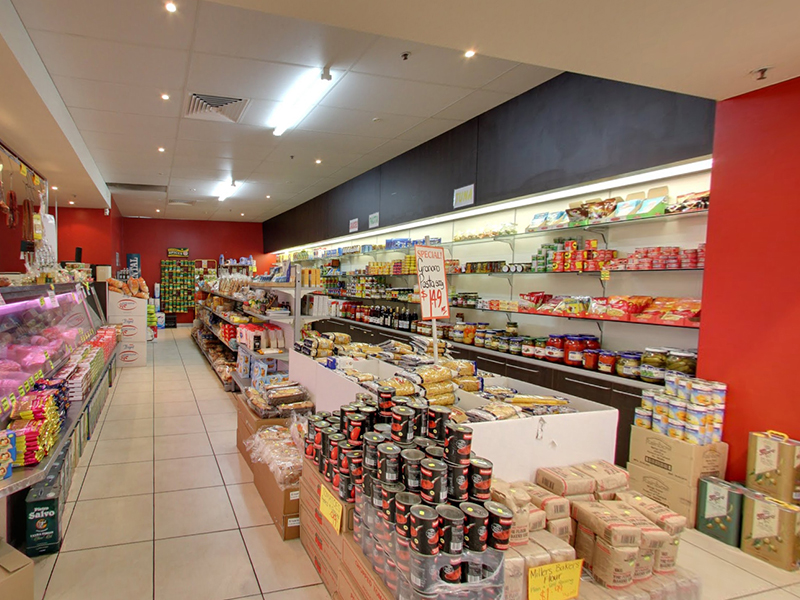 You can also find us below: