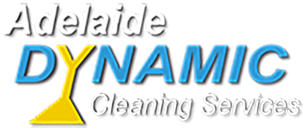 Carpet Cleaning Western Suburbs
Carpet Cleaning in Western Suburbs
Need your homes or business cleaned and brought back to life?
Looking for a professional and experienced team of carpet cleaners?
Looking for an affordable and great customer service?
Adelaide Dynamic Cleaning Services offer one of the best and of lease carpet cleaning services in the industry.
Want to discuss your requirements?
If so, then complet

e the form to get in touch!
For residential and commercial cleaners, call us on 0411 882 665. At Adelaide Dynamic Cleaners, we're a team a two, specialising in carpets. We travel all over Adelaide, particularly in the western suburbs – Henley Beach, Fulham Gardens, Lockleys, Croydon, Thebarton, Regency Park, Grange, West Lakes, Semaphore, and Findon. If you're looking for a reliable, affordable, and qualified team of cleaners, get in touch. We've been doing this for 20 years, so there's no stain we can't remove.
Residential & Commercial Carpet Cleaning

Increase your carpet's lifespan
Living in Adelaide's west, you're close to the beach. After a day at the beach, sand always seems to find its way into your house. But sand is the least of your problems. What about that friend who dropped a glass of red wine or that time when your puppy accidentally went to the toilet on your living room floor. This is where professional cleaners are essential. Our team uses state-of-the-art machinery and Australian-made cleaning products to maximise the lifespan of your carpet. Don't try to clean it yourself. You can't guarantee the solutions you buy are environmentally friendly. Most store-bought products are full of chemicals and nasty toxins.
Carpet steam cleaning
We'll follow up the stain removal process with steam cleaning. This removes contaminants from the constant flow of foot traffic. Doing this regularly will not only enhance your carpet's appearance but give them a longer lifespan. You'll save money on replacement costs in the long run.
Healthier floors. Minimise seasonal irritations.
Our technicians are certified and experienced, specifically in hot water extraction in high heat and high pressure. Say goodbye to pollutants that are deeply embedded in the fibre of the carpet – which is often invisible to the naked eye. Our powerful vacuum solution will dry your carpet and upholstery within seconds.
If you've suffered from seasonal allergies, asthma or skin issues, investing in regular professional carpet cleaning is a smart idea. The porous nature of the material means a lot of bacteria and germs get trapped in the carpet fibres. This isn't safe for kids, pets or adults who are sensitive to their environment. Let us know if you're constantly getting sick. The answer could lie in your floors. Our five-part process could be the solution: vacuum, pre-treat stains, shampoo and scrub, steam clean and extraction, and deodorise (with environmentally loving products, of course).
No matter what suburb you live in the west of Adelaide, we can travel to you. Book a free quote today on 0411 882 665.
Visit Our Website
Reason why you should visit our site
You can also find us below: