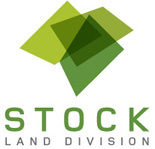 Land Division in Tranmere
Subdivision Tranmere  – Stock Land Division
For an experienced team of Land Dividers that know South Australian land and property, choose us. At Stock Land Division, we assist families, planners, conveyancers, builders, architects, and developers with subdivisions. Think of us as your one-stop-shop for everything involved in subdividing land. Our experience spans across every area of the subdivision and development approval process. We've helped hundreds of clients in the past 15 years and we'd love to assist you, in Tranmere. Let's start with the design concept and work our way to the land titles office, covering demolition, marketing, conveyancing, and financing in between. For timely, budget-friendly subdivision services.
Our Services
Over 15 years of experience 
The fastest, most efficient service 
Highest standard of quality & service
The friendliest team you will meet
Prices that can't be beaten 
Monday to Friday 9:00am – 5:00pm
Planning your subdivision project
We work on subdivisions every day. It's what we specialise in. Our surveyors are comfortable working with councils and contractors, managing the completion of all types of subdivision projects. If you don't have the time or you simply want us to take care of the whole process, we can. Project management is our forte. Get the peace of mind that your subdivision is done correctly, adhering to development regulations and local laws.
We have an in-house urban planner that can help you with a range of services – planning and building applications, land divisions, non-complying applications, statements of effect, change of use, objections, planning appeals, expert witnesses, and representation and advice.
Looking to subdivide your property? Book in an on-site visit to your Tranmere SA 5073 property. Call us on 0408 801 141.
You can also find us below: