Top Notch Property Cleaning Services
Garden Maintenance in Tea Tree Gully
Top Notch Property Cleaning Services
Garden Maintenance Tea Tree Gully  
Taking care of your lawn and garden takes more than just pulling the mover out every couple of weeks. Hiring garden maintenance support can make all the difference in taming your backyard. With us, you don't have to worry about your weeds getting out of control or unhealthy. We'll give your garden what it needs. For 20 years, we've helped homeowners, renters and businesses to maintain beautiful, functional gardens. Our services are affordable, starting at $29. You don't have to outlay hundreds of dollars just to keep your garden healthy. Tea Tree Gully is one of the areas we regularly travel to. Book in your free, no-obligation quote today. Call us now on 0408 085 334.
Why use a professional gardener?
By using us, trained gardeners, you get a wealth of knowledge about what makes your garden perform best. We have an understanding of things like horticulture, pesticides, weed control, aeration, fertilisation, sprinkler systems, natives, and soil health. If you've got a vision of how you'd like your garden to look like, let us know. Our knowledge of plants and layout can help you achieve your desired look. As professionals, it's no surprise that we love the art of gardening. Leave your weekends free to do the things that you love – instead of taking trips to the home improvement store. We also adopt environmentally-friendly methods to make your home greener and safer.
Our Services
Over 20 years of experience 
The fastest, most efficient service 
Highest standard of quality & service
The friendliest team you will meet
Prices that can't be beaten 
Monday to Sunday : 8am – 6pm
Enhance your curb appeal
Want to have that garden your neighbors will envy? It starts with a well-manicured landscape. We can help you with the following services:
Mowing & edging of lawn
Plant care & mulching
Rubbish & green waste removal
Weed control, pruning hedges & trees
Fertiliser application programs
General yard tidy – front yard & back
Rental inspection yard tidy
Removing rubbish
Cleaning windows.
If there are specific flowers you'd like to add to your garden, let us know. A colorful, blooming garden is a beautiful property feature. Think spring, with flowers in bloom year-round. Our gardeners can guide you on plants and flowers that will flourish in any season. We also provide garden replenishment including mulch, bark chips, and pebbles. Our aim is to match the garden to suit your style, personality, and taste.
Enjoy a blossoming garden. Talk to our team today on 0408 085 334. Organise your appointment for us to come out to you in Tea Tree Gully SA 5091.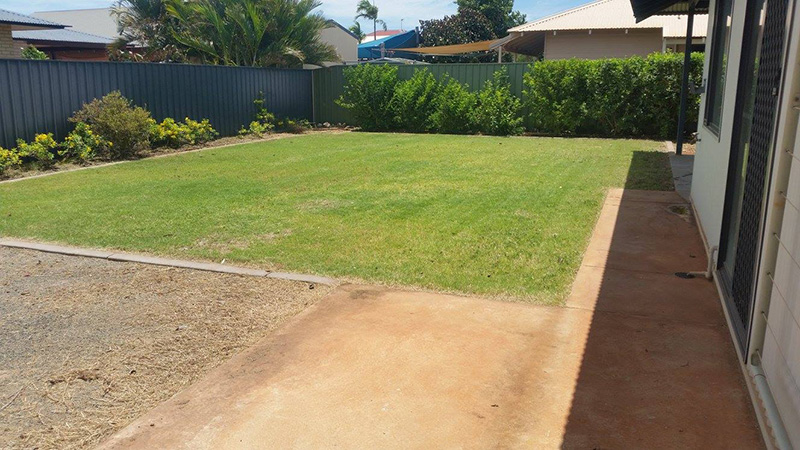 You can also find us below: