Floor Sanding in St Georges
Floor Sanding and Polishing St Georges
In need of professional floor sanding and polishing in St Georges, SA, 5064? Revive Flooring is your number one choice for the care and maintenance of timber floors in Adelaide. We offer an affordable and top-quality flooring solution for your home or business. Whether you require floating floor restoration, water damaged floorboard repairs, and/or a new timber floor installation, Revive Flooring provide a comprehensive flooring service. From initial assessment, free quote through to spotless clean-up, we have you covered. Tinting, colour staining, lime washes and non-toxic coatings provided. We turn old boards into masterpieces! Our motto is, "When experience matters." Our talented tradesmen will ensure that your floorboards are reinvigorated to their former glory. Call for a Free Quote now; we are Open 7 Days.
Our Services
Your St Georges home or business can be made new again from the ground up, with professional floor sanding and polishing. They say that beauty starts at the bottom and works its way up. Our experienced floorboard specialists will revive your wooden stairs, and surface, and make them as new again. Affordable commercial and domestic transformations include:
Timber Floor Repairs
Floor Polishing
Floor Sanding
Floating Floor Restoration
Overcoat, Buff & Recoat Old Floorboards
Installation New Floorboards
Repair Water Damaged Floorboards
Tinting, Colour Staining & Lime Washing
About Revive Flooring
We are a family owned and operated, South Australian business. Revive Flooring are Licenced Builders; and have been specialising in timber floors for more than 5 years. We offer advice you can trust, because we know flooring, and only experienced tradesmen will work on your timber floor. Customer service is more than just lip service for us, we pride ourselves on the customer satisfaction we generate on every project. Our reputation is based on our consistent performance and perfect finishes. Revive Flooring is equipped with the technology necessary to dry and polish your timber floor to a rare sheen. Contact us now, to discuss your particular requirements in St Georges and surrounding suburbs.
Spotless Timber Floor Solutions
For floor polishing in St Georges, remember the name Revive Flooring. We are your timber floorboard specialists in Adelaide; and our dedicated tradesmen will transform your old floor into something very special once again. We can, also, supply and install a new floor for your house, building or apartment. Our spotless timber floor solutions will leave your breathless. Enjoy the look and feel of your revived timber floor. Talk to one of our experts about your specific requirements.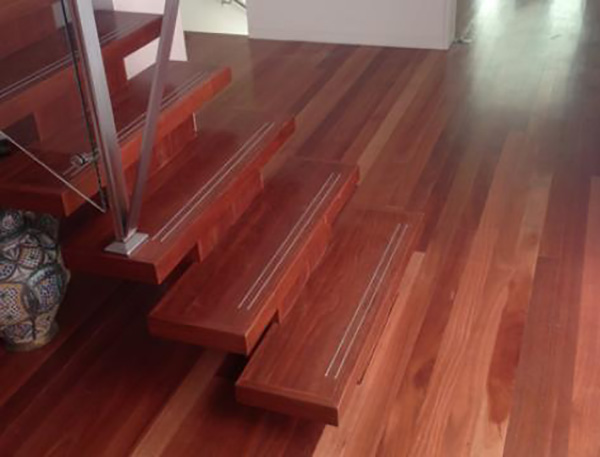 You can also find us below: