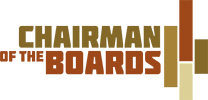 Floor Sanding in Southern Suburbs
Floor Sanding Southern Suburbs (Of Adelaide)
If you are located in the Southern Suburbs of Adelaide SA and are looking for a floor sanding and floor polishing company that charges fair prices, then talk to the experts at Chairman of the Boards for big jobs and small ones. Quality floor restoration at prices everyone can afford is what we're all about.
Timber Floor Sanding and Polishing
Our team has more than two decades of industry experience when it comes to timber floor sanding and floor polishing techniques. Combine this with our using the latest dustless sanding technology and you know you're on a winner with us. Prices at special rates and amazing results is what we deliver every single time.
Restoring of Timber Floors
Quality timber floor restorations at the right price is what you get when you call on us. Timber is one of the most beautiful and timeless materials you can use for flooring, but over time the finish does get marred and worn. Don't replace. Rejuvenate with quality restoration services. You'll be amazed at the results and even more amazed at our value for money restoration solutions.
Environmentally Friendly Timber Floor Coatings
We care about the environment and the health of our customers. Along with eliminating dust with our dustless sanding equipment, we only use floor coatings that are eco friendly and kind to both the environment and the home's occupants. And that includes your pets.
Our Services
Over 20 years of experience 
The fastest, most efficient service 
Highest standard of quality & service
The friendliest team you will meet
Competitive Prices 
Monday to Friday 9am – 5pm
Timber Floor Restoration Cost?
It's impossible to offer a blanket approach to pricing, as every home and its requirements differ. What we can guarantee you is that finding better quality for the price we charge for floor restoration is going to prove very difficult indeed. While we cut prices to make our services affordable, we never cut back on the quality we deliver.
Installs/Replacements of Timber Floors
New and replacement timber floor installations are another of our core services, along with quality restorations. Don't put up with old floors that have seen better days. Replace with Boral timber, our supplier of choice. We can also install floating floors, and floors made of laminate and engineered timber. Ask about our special prices for new installations.
About Chairman of the Boards
We are all about offering quality services for affordable prices, so if you are located in the Southern Suburbs of Adelaide in SA, then call us first. 20 years experience and many satisfied customers speaks volumes for our business.