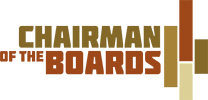 Floor Sanding in Semaphore
Floor Sanding Semaphore
Considering the services of a timber floor specialist for your Semaphore home or business? The Chairman of the Boards can assist with your enquiry. Chris Nicholls, owner operator, has been restoring and installing timber floors in Adelaide for more than 20 years. Chris says, "I was trained by arguably the best in the business; and I carry that tradition on. We sand and polish floors with the technical know-how earned over a long time. We employ the latest machinery and technology to ensure that your floor will be treated with absolute attention to detail for a perfect finish. We work hard; and we provide a competitively priced service, which is value for money." Timber floor repairs, assessments and advice provided. Call Chris at Chairman of the Boards today, to discuss your specific requirements and for a quote. Please click here to be contacted.
Timber Floor Restoration
A timber floor is a beautiful thing, when it is treated right and in good shape. Your Semaphore residence, or place of business, will be improved through a timber floor restoration. Property values will increase substantially through restoration. Chairman of the Boards is your sanding and polishing solution par excellence in South Australia; they have been on the job for more than two decades. Every project is treated with the utmost care and attention to detail. They have the equipment and the technical know-how to bring your floor to a rare state of perfection, which will reflect rather well on your home or business. Value for money quality timber floor sanding and polishing.
– Professional floor sanding and polishing
– Timber floor installaion
– Direct timber staining
– Timber floor repairs
– Competitive prices
Professional Timber Flooring & Polishing 
Timber Flooring Repairs
Eco Friendly Coatings
Direct Staining
Whitewash
How Much Does Timber Floor Restoration Cost?
At Chairman of the Boards, not as much as you might think. Competitively priced; and yet so far ahead on results, you would be surprised. Not all timber floor restorers are equal in terms of talent and dedication. Restoration is designed to last for a very long time; it pays to get it right. Talk to Chris Nicholls today, about your timber floor restoration project.
You can also find us below: