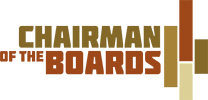 Floor Sanding in Salisbury
Floor Sanding Salisbury
For all your floor sanding and polishing needs in Salisbury, SA, 5108, think the Chairman of the Boards. When you want the very best, aim high and start at the top. Chris Nicholls has been restoring and installing timber floors in Adelaide for more than 20 years. He knows a thing or two about how to professionally treat timber floors. Chris says, "I was lucky enough to be trained by the very best in the business; and I am carrying that tradition on. My team produces the same rigorous care and attention to detail in all our work today. We work harder; and we have the expertise and experience necessary to guarantee our results. We turn ordinary floors into masterpieces!" The Chairman of the Boards can repair your timber floor, install a new floor, and assess and advise on your flooring situation. Affordable flooring solutions for South Australians. Give Chris a call today to chat about your circumstance or to get a quote. Please click here to be contacted.
Timber Floor Restoration
Why restore your timber floor in Salisbury? Your floor is your single largest surface in your home or business. If your floor is worn out or in need of repairs, it will impact upon the overall state of your residence or commercial enterprise. It will drag you down, along with your property resale value, substantially. Get a lift with Chairman of the Boards and get your share price heading in the right direction. Chris and the team can sand and polishing your floorboards for less than you may think. They utilise the latest machinery and technology, which will bring your floor to life once again. Perfect finishes guaranteed; and value for money. No job is too large and no job too small.
We handle everything from
– Professional floor sanding and polishing
– Direct timber staining
– Timber floor repairs
– Competitive prices
Professional Timber Flooring & Polishing 
Timber Flooring Repairs
Eco Friendly Coatings
Direct Staining
Whitewash
How Much Does Timber Floor Restoration Cost?
People are often surprised at how affordable timber floor restoration can be. Chairman of the Boards provide expertise, on the ground, where it matters most, to deliver value for money on sanding and polishing floorboards. Call them now for a quote.
You can also find us below: