"PORT ADELAIDE FIRE CONTROL"
Fire Services in Salisbury
Are you concerned about fire prevention?
Need a team highly trained fire technicians?
Looking for the best equipment to equip your workplace or site with fire protection?
Port Adelaide Fire Control (PAFC) is your professional solution for fire protection in South Australia.
Want to discuss your requirements?
If so, then complet

e the form to get in touch!
Looking into fire protection for your Salisbury home or business? Port Adelaide Fire Control (PAFC) is your locally owned and operated fire protection solution. They have more than 20 years' experience in the industry; and a team of highly trained technicians. Safe guarding life and property are what their business is all about. All their representatives have National Police Clearances, and they carry $20 million Public and Products Liability Insurance. Port Adelaide Fire Control offer workplace audits, fire equipment inspections, a range of extinguishers and other equipment, and fire awareness training. When an unexpected fire comes, you want to be as prepared as you possibly can – fires can be devastating. Call 0413 888 784 to make an appointment or please fill out the Direct Contact Form.
Fire Protection
High Trained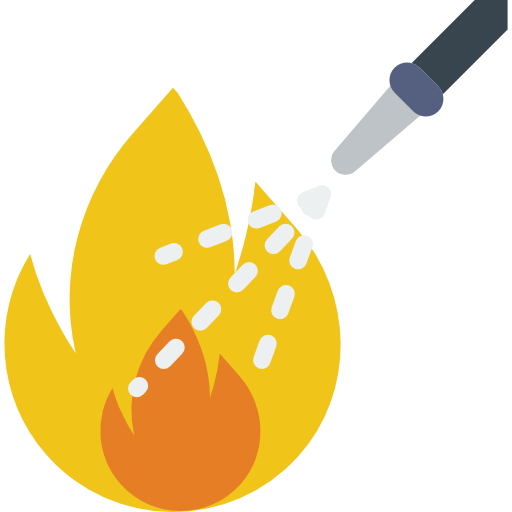 Best Products
Safety
Workplace & Site Audits
Port Adelaide Fire Control will audit your workplace or site to assess the particular fire risks inherent within your location. Understanding what activities are undertaken, and what equipment that may be involved, is essential to providing you with the right fire protection. There is a range of fire extinguishers designed to put out and control different types of fire.
Products & Services
PAFC distributes a diverse range of extinguishers suitable for different types of fires. Your Salisbury workplace or site may be more prone to fires fuelled by the particular materials common to your business in that location. There are Water Extinguishers, Foam Extinguishers, Dry Powder Extinguishers, Carbon Dioxide (CO2), and Wet Chemical Extinguishers available in a multitude of sizes. Fires can be fuelled by the burning of paper, textiles, wood, some plastics, rubber, flammable liquids, combustible gases and electrically energised appliances and devices. Different extinguishers are effective on different types of fire. PAFC's audit of your workplace or site will specify the type, size and placement of your fire extinguishers. PAFC also provide Fire Blankets, Fire Hose Reels, Cabinets, Bags, Signs, Gauges, Hydrant Caps and Hose Reel Nozzles. They currently have a Special Offer – 1kg extinguisher and fire blanket 1m x 1m for just $35 plus GST.
Maintenance Service
Maintaining your fire protection equipment in tip top shape is the only way to meet the challenge of fire, when it unexpectedly happens. Port Adelaide Fire Control regularly inspect and maintain your extinguishers and fire protection equipment, to ensure that when you really require their help, they work. Only vigilant maintenance and fire control awareness can provide your business or home with the peace of mind of thorough preparedness. Fire is devastating and can claim lives and destroy property; are you properly prepared?