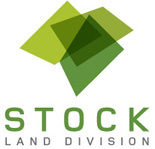 Land Division Rostrevor
For all your property subdivisions in Rostrevor, remember the name Stock Land Division. Cameron Stock, and his group, have more than 15 years' experience in all aspects of land division and development. He says, "in this highly complex process it pays to have some expertise on your side. We manage every facet of our clients' requirements through our complete subdivision management service. It is not only land surveying, application lodgement and planning, it is things like financing, conveyancing, demolition and marketing. We bring a big serve of expert guidance to ensure our clients achieve successful outcomes in a timely fashion." Stock Land Division have offices in the Adelaide CBD, Crafters in the Hills, and at Aldinga Beach. Click here to be contacted by a friendly consultant, or please call to make an appointment or to find out more information.
Subdivision Services
Stock Land Division provide a comprehensive subdivision management service at competitive rates for clients in Rostrevor and surrounding suburbs. Why try and reinvent the wheel for the first time, when you can take advantage of those in the know. Professional land surveying is only the beginning. Cameron Stock and the team have assisted hundreds of South Australians to realise their dreams. Land divisions and developments successfully completed to the satisfaction of clients and their stake holders. Stock Land Division will liaise with financial institutions, government agencies, conveyancers, builders and real estate agents on your behalf to ensure your successful subdivision.  Talk to Cameron today about your land division and its particular requirements.
Our Services
Over 15 years of experience 
The fastest, most efficient service 
Highest standard of quality & service
The friendliest team you will meet
Prices that can't be beaten 
Monday to Friday 9:00am – 5:00pm
Land Surveying
For all your land surveying needs in Rostrevor, please contact Stock Land Division. Fully qualified and experienced land surveyors, who have completed a wide variety of commercial and residential projects. See the lie of the land ahead and realise its full potential with the assistance of some skilled professionals in Adelaide. Maximise your opportunities in the property market, with developments designed to reward your endeavour. Call now for some timely professional advice.
Project Planning
Stock Land Division is your preeminent site development project planner in Adelaide. Their expertise with Councils can fast track your development and application to ensure success. Understanding the specific requirements of particular Councils, means that your project will not get bogged down in unforeseen delays. Talk to Cameron today about your project planning.
Community Titles
Get expert assistance with the creation of community titles. Stock Land Division has experience with both Community Strata Schemes and Community.
You can also find us below: