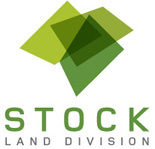 Land Division in Queenstown
Land Division Queenstown
For a professional subdivision company in Adelaide, call us. At Stock Land Division, we can help you to subdivide your land. For 15 years, we've assisted in every area of the subdivision and development approval processes. This includes the demolition, marketing, conveyancing, and financing – a complete subdivision management service. With us taking responsibility for delivering your subdivision from beginning to end, you don't have to worry about a thing. We serve many types of customers including government agencies, builders, conveyancers, and real estate agents. If your property is in Queenstown, talk to us. Our subdividers can come out to you. Get in touch with Cameron today. Our opening hours are 9.00am – 5.00pm Monday to Friday.
Land division
From community strata schemes to urban planning, we're your expert team. We take the hassle and stress out of subdividing your land or property. We're your point of call for any subdivision needs. Our specialists will guide you through the correct processes with the local authorities to streamline the project. We have experience working with mums and dads, planners, builders, architects, and developers.
Our Services
Over 15 years of experience 
The fastest, most efficient service 
Highest standard of quality & service
The friendliest team you will meet
Prices that can't be beaten 
Monday to Friday 9:00am – 5:00pm
About us
Whatever the project, from a single residential development to a large commercial project, we have the capacity and knowledge to complete all your land surveying, development, and planning needs. Regardless of the project size, our highly-experienced team is for you. Contact us for professional advice about sub divisions. We're experienced, reliable and locally owned. Our services include project planning, land surveying, urban planning, torrens titles, community titles, community strata schemes, community schemes, easements, amalgamation, and leases. Our team takes the headaches out of the process by preparing all the necessary plans and legal documentation for lodgement.
You can also find us below: