Roof Restorations in Prospect
Roof Restorations Prospect
Looking to have your roof restored in Prospect? Roof Expert Pty Ltd is your roofing solution in Adelaide, with quality service and competitive pricing fixed features. We can assist with reroofing, roof leaks, gutters and downpipes, box gutters, roof respraying, metal and tiled roofs, mortar and repointing, ridge capping and colorbond sheeting. Get your roof restoration completed by a reliable and top-quality company, who knows the ins and outs of roof top repairs and reroofing in South Australia. At Roof Expert Pty Ltd, we pride ourselves on providing the very best for less, when it comes to your residential or commercial roof. Talk to us today about your requirements or click here to be contacted.
Broken Tiles & Roof Repairs
Why put up with unsightly broken tiles and a decrepit roof on your Prospect home? When you can revitalise the look and feel of your domestic abode with a new roof. Roof Expert Pty Ltd will turn your old eye sore into a stand out feature, which will turn heads in your street. Put the pride back on top of your Adelaide house, with simply better roof restorations. Whether you suffer from roof leaks, missing tiles, and/or a generally shabby look up top, we can transform your roof with a number of roofing options. Call for a quote now, you may be pleasantly surprised at our great rate.
Our Services
Many years of experience 
The fastest, most efficient service 
Highest standard of quality & service
The friendliest team you will meet
Prices that can't be beaten 
Monday to Saturday 9:00am – 5pm
Reroofing & Guttering
Roof Expert Pty Ltd are the reroofing and guttering experts in Prospect and surrounding suburbs. Our experienced company can repair and replace all sorts of rooves and are competitively priced. We adhere to a policy of only utilising quality materials, like Dulux and Metroll. Don't put your valuable asset into the hands of backyard operators, put your trust in the Roof Expert instead. Roof restoration reinvigorates homes and businesses. Talk to one of our experts today, to find out more.
Roofing Solutions
The Roof Expert is your roofing solution in Prospect, with the experience and know-how to make your roof a thing of beauty. Your roof should be the crowning glory of your home or business. If your tiled roof needs respraying, repairing or replacing, we can get the job done for you on time and on budget. Restoring your roof to its brand-new state is our professional pleasure. You can rely on our quality work from inception to completion. Roof Expert Pty Ltd: Call us now for a quote on affordable roofing solutions.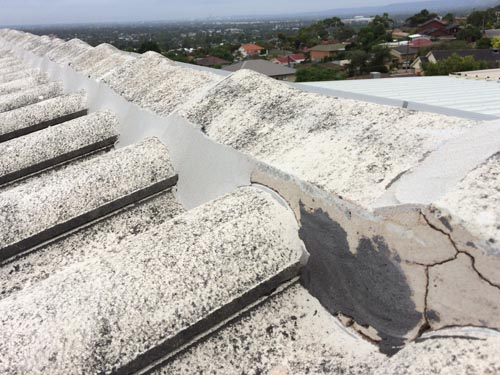 You can also find us below: