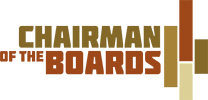 Floor Sanding in Prospect
Floor Sanding Prospect
Looking for timber floor sanding and polishing in Prospect? The Chairman of the Boards is the bee's knees when it comes to timber floor restoration. Chris Nicholls, the owner and operator of this family run business, has more than 20 years' experience in the trade. Chris says, "I was trained by the best in the business; and I endeavour to achieve those same high standards every single day of my working life. We are a team of flooring specialists, who adhere to the adage, 'Good things come to those who work hard for it'. We work hard; and we know exactly how to treat a timber floor to bring out its very best." Chairman of the Boards, provide value for money timber floor repairs. They assess and offer informed advice about your floor. Call Chris Nicholls to discuss your particular requirements and for a quote. Please click here to be contacted promptly.
How Much Does Timber Floor Restoration Cost?
Chairman of the Boards provide a competitively priced, top-quality timber floor restoration service. Value for money is important; and Chris guarantees affordable results for his clients. Save dollars this month with his special on timber floor sanding in Prospect and surrounding Adelaide suburbs. For more information, give Chris a call today.
We handle everything from
– Professional floor sanding and polishing
– Direct timber staining
– Timber floor repairs
– Competitive prices
Professional Timber Flooring & Polishing 
Timber Flooring Repairs
Eco Friendly Coatings
Direct Staining
Whitewash
Timber Floor Restoration
At Chairman of the Boards, they utilise the latest technology and machinery to ensure that every timber floor is sanded and polished perfectly. A timber floor can be a thing of great beauty in a home or business, when it has been treated professionally. Chris Nicholls and his team have the technical expertise and passion to transform your old floor into a masterpiece. Walk taller in your Prospect home or commercial enterprise, with some timely restoration. Improve property prices and living experience from the ground up. Enjoy a finish, which inspires you every time you look at it. Not all floor sanders and polishers are the same; it is not a level playing field. Get the best for less than you might think.
You can also find us below: