Gyms Port Lincoln
The F45 craze has hit the world by storm. It's the new training regime that's loved by celebrities and millions of people around the world. Now, there's a F45 gym right near you in Port Lincoln. If you've tried a regular gym before but found it difficult to stay consistent with your workouts, you're not alone. Try this innovative, motivational style of exercising and you'll see the results. F45 has won the 'most satisfied customers' in the gyms and fitness clubs category for this year. Find our studio at 16 King Street Port Lincoln. Call us or visit the studio and see how the training works. Feel the energy of the room and experience the F45 way of working out.
Start F45 with a two-week trial
To celebrate the opening of our new fitness studio in Port Lincoln, we're offering a two-week trial. Either fill out your details online or come and talk to us. Our personal trainers will run you through how our system works.
F45 is the most innovative, challenging team training styles. It's systemised and no two workouts are the same, so you F45'rs actually want to train because it's fun. Our trainers will help you achieve your health and fitness goals. Whether you want to tone up, lose weight or simply have someone keeping you accountable, this regime will work for you. Take the F45 eight-week challenge and you'll be supported by industry-leading nutritionists, not just trainers.
Our Services
The best types of workouts
Varying training styles and personalized instruction
You reach your Health and Fitness goals
The friendliest team you will meet
Prices that can't be beaten 
Monday to Sunday : 5am – 11pm
Dynamic classes led by personal trainers
Have you always wanted to work out with a personal trainer but couldn't justify spending $60 per class? We understand – and F45 is the answer. With our small classes, it's like having your own personal trainer (and a few companions next to you to bring that group energy). Choose your favourite trainer, class, and time. 
The classes combine three leading-edge fitness training styles – high-intensity interval training (HIIT), circuit training, and functional training. There are 31 different, 45-minute workout experiences, with additions regularly being made (by F45 Athletics Department). What makes the workouts so special is the combination of interval, cardiovascular, and strength training. These regimes have been proven to burn fat and build lean muscle. As a F45'r, you're always challenged and exercising never becomes stagnant.
Workout examples
You're going to sweat. A lot. Like with the Wingman workout, for example. Grab a friend and share the pain as you both kick butt (800 calories worth) in this supercharged session of functional movement patterns. After 45 minutes, your metabolism will thank you. There's also the Varsity, a sister workout of the pipeline that'll leave you gasping for air – the pulsating cardio movements will burn another 800 calories.
Structured, systemised training… that works
The F stands for functional training and the 45 represents the total time of all our classes. You'll burn a lot of calories in this short time. You don't have to spend a few hours pumping weights every week in the gym, if you train smart with F45.
The concept is simple but it works. With 3,000 different exercises that make up our classes, you'll never get sick of our training because every session is different. And by having capable personal trainers at every workout, you're always pushed to your limits. This helps you maximise the time you spend exercising, leading to greater results.
The benefits of group exercise classes
Have you ever been to a group class? If you have, you understand the power of working out in a group. Even if you're not feeling motivated, the minute you start moving together, that energy is infectious. You might not know how to best work out for your body and health goals. This is one of the biggest advantages of our training structure – access to the industry's most capable trainers.
An instructor's task isn't just to show you proper form but to also make sure you're executing each exercise the right way. This will help you get the most out of every exercise, but also eliminates potential injuries.
Joining a class can help build a foundation and structure that'll transform your health journey. Imagine being surrounded by a group of people with the same goals as you. Group fitness will motivate you and others to workout harder (and hopefully, make new friends).
Every workout is different
We've said it before but it's worth repeating. No two F45 workouts are ever the same. If you've ever struggled with quickly getting bored of your training regime, come and see us. There isn't another type of training that's new every time, led by personal trainers who are the best in their field, and is affordable. You won't have to part with $60 per class, just to work out with a trainer. Plus, our system is designed to be fun. All of these factors make our group fitness classes embody an atmosphere like no other.
It's also great for all levels. There are various different weight and resistance options at each station. At the jump box area, for example, choose from different heights. Whether you're new to F45, a yogi or professional athlete, this training program works for everyone. It'll sustain (and satisfy) you for a long time. You won't hammer your body with the same repetitions over and over again. Even though you'll push yourself to 110%, you won't experience any negative damage to your body. The same can't be said for creating your own workout at the gym and repeating it, week after week.
Join the world's fastest growing functional training network
Live in Port Lincoln (SA, 5606)? Come by with your family or friends and join us. You'll see why the F45 movement has spread like wildfire. It makes working out fun – the way it should be. Start with the eight-week challenge to get into the F45 groove. Enter a whole new chapter of your life. One where you're living a healthy, enriched, and fulfilled life. One where you're confident about your body and how you feel. It's a beautiful thing.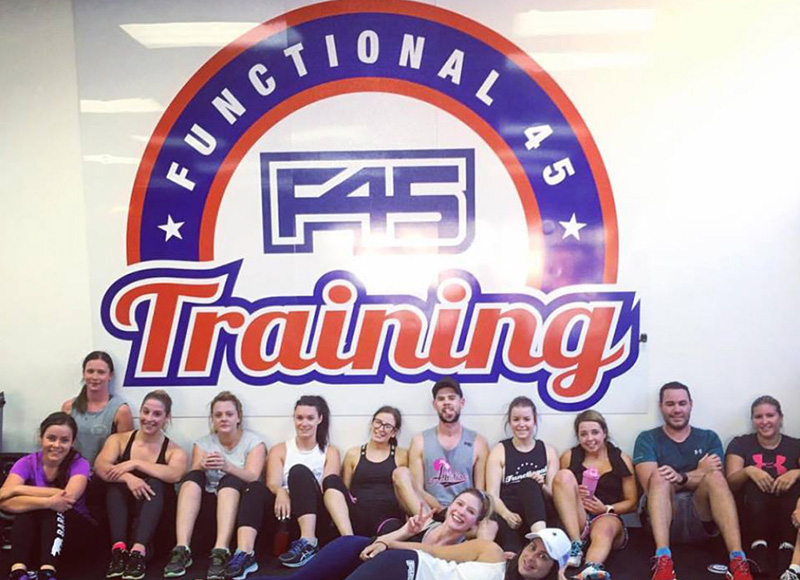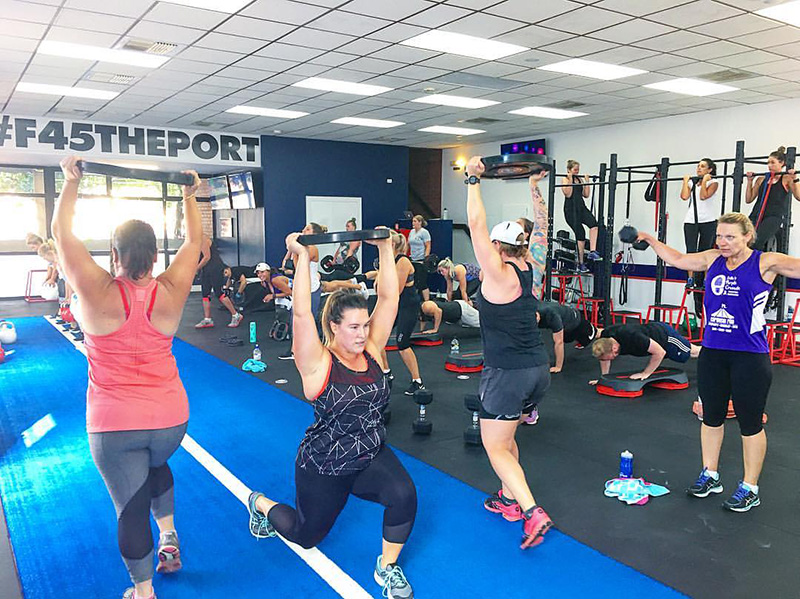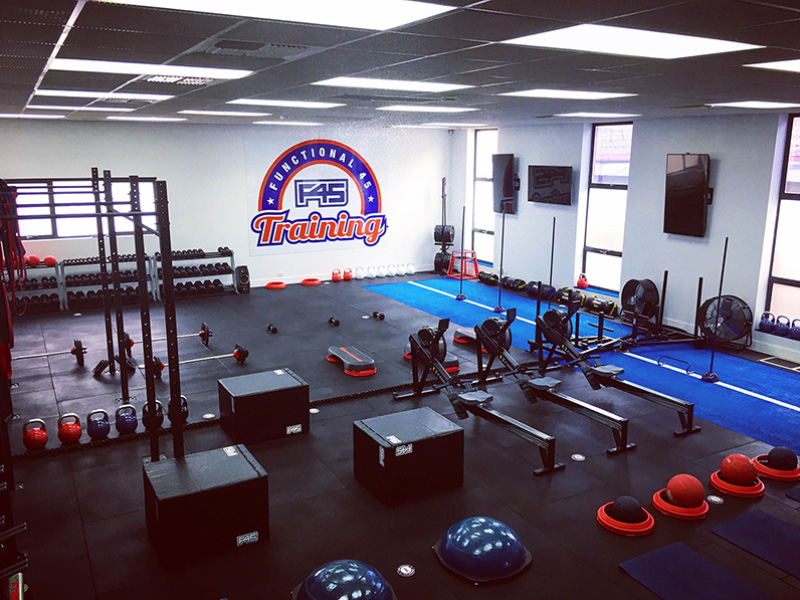 You can also find us below: