Continental Deli in Port Adelaide
Continental Deli Port Adelaide
Hoping to receive personalised service from a supermarket chain? Forget it. There you are just another number. Not so at Westside Continental. We put our customers first and deliver to you deli produce that's better and cheaper than the grocery stores.
Do you live in Port Adelaide in the Western Suburbs of Adelaide? Then why not take a 5 minute drive to our continental deli, located in the Findon Rd Shopping Complex, Shop 12 on 186 Findon Rd, Findon, SA. We believe in good old fashioned friendly service.
Sample our range of delicious deli products:
Local and imported canned goods
Gourmet pastas
Panettones
Continental meats
Cheeses
Fresh coffee ground to your specifications
Catering platters
And so much more…
For the best tasting eggs in SA, drop into our deli and grab a dozen for just $1.99!
Deli Meats To Die For
If you love your meat, then you will adore our range of cold cuts at Westside Continental. We have the best range in the local area, including:
Continental salami
Devon gluten free
Melosi leg ham
To name just a select few from our vast array. You won't find a tastier and fresher selection anywhere. That we can promise you. So drop in and sample our wares today.
Local and Imported Produce
Our aim is to combine the exotic flavours of Italy with the freshness of Australian made products. That's why our deli stocks local and imported products. We want our customers to be able to savour the flavour of both countries at the same time. Italian and Australian products compliment each other so well. It's the perfect match.
Our Services
The fastest, most efficient service 
Highest standard of quality & service
The friendliest team you will meet
Prices that can't be beaten
Monday to Saturday 8:00am– 5:00pm
Special Occasion? No Problem
Do you have a birthday or anniversary coming up or some other special occasion? And what about Christmas? That's just around the corner.
There is always an occasion to celebrate, and what's a celebration without a fine selection of yummy food?
Westside Continental are your deli catering specialists in Findon, Port Adelaide and surrounding areas. Arrange to have your next celebration catered y us, and get in early for your Christmas orders. We stock a mouth-watering range of delicious Italian Panettones in the lead up to Christmas and New Years, so shop now and be ready in time for the big day.
Let Us Serve You
If you are located in the 5015 postcode zone of Port Adelaide SA, take the short journey to our deli at the Findon Rd Shopping Complex. It's well worth it. Our service is second to none and we guarantee you won't find a more sumptuous variety of deli products anywhere nearby. So drop in today and taste what's on offer.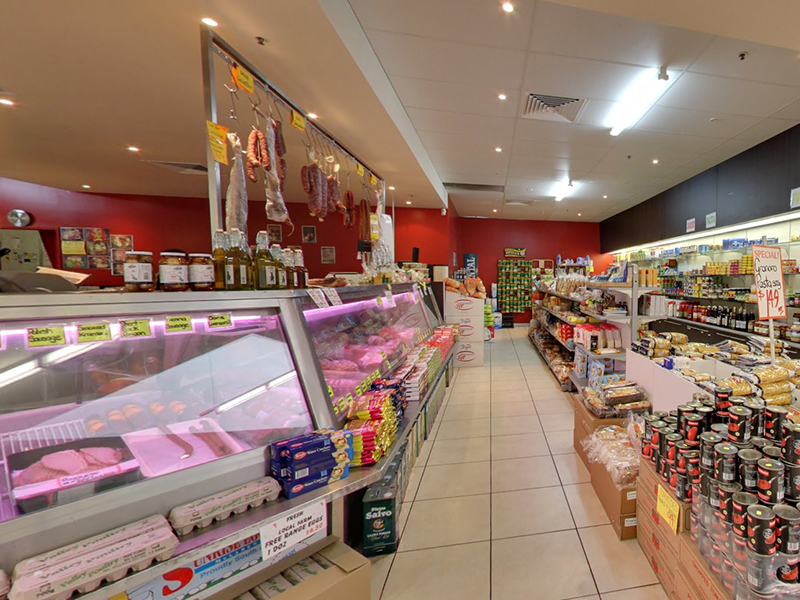 You can also find us below: