Dentist Point Turton
Having troubles with your teeth? Need a check-up? Looking for a new dentist? Call Lakeside Dental Care and make an appointment. We're not far from you in Point Turton – only 20 minutes down the road. Our clinic is at 38 Warooka Road Yorketown and we support many residents in the Yorke Peninsula. We offer a wide range of dental services including restorative dentistry, root canal treatment, crowns and veneers, dental implants, wisdom teeth removal, dentures and implants, Invisalign and cosmetics, and child dental care. Our clinic is open regular hours, as well as weekends and after-hours by appointment. If you're busy with work or family commitments and always struggle to find time to get to the dentist, we can work around your schedule. We aim to go beyond just 'fixing' your teeth. Our team encourages you to share any concerns, as well as goals, with us.
Your family dentist in the Yorke Peninsula
We aim to be the dentist that you can bring your whole family to. While it's not always easy bringing your children into a dental clinic, our team endeavour to turn it into more of an education experience – teaching your littles ones the importance of teeth brushing and how to do it. We do have happy gas sedation as a tool if we really need it and we've received great feedback from many parents on this approach.
For child visits, you'll either pay a small gap or there will be no out of pocket expense. Check whether they're eligible for the Child Benefit Dental Scheme, which offers $1,000 of treatment every two years. This turns the treatments into a bulk bill setup. Call Medicare and see if you can access this plan.
Our Services
We offer more than just fixing your teeth
Our vision is to make you happy on all levels
Highest standard of quality & service
The friendliest team you will meet
Competitive Prices 
Monday to Friday 9:00am – 5:30pm
After hours by appointment
Cosmetic dental work
Not happy with something about your smile? Maybe you've been drinking too much coffee and your teeth aren't as white as they used to be. Unsatisfied with the way they've moved after having braces? Book in an appointment with our specialist cosmetic dentists and we'll discuss your teeth goals.
Accredited, affordable dentists
Book an appointment with Lakeside Dental Care today. We're not far from Point Turton (SA, 5575) and we're one of the most affordable dentists in the area (given that we're contracted providers with most major health funds). Lakeside Dental Care is on the HICAPS network with all Australian health funds, so most of our customers simply pay the gap. No claims, no stress.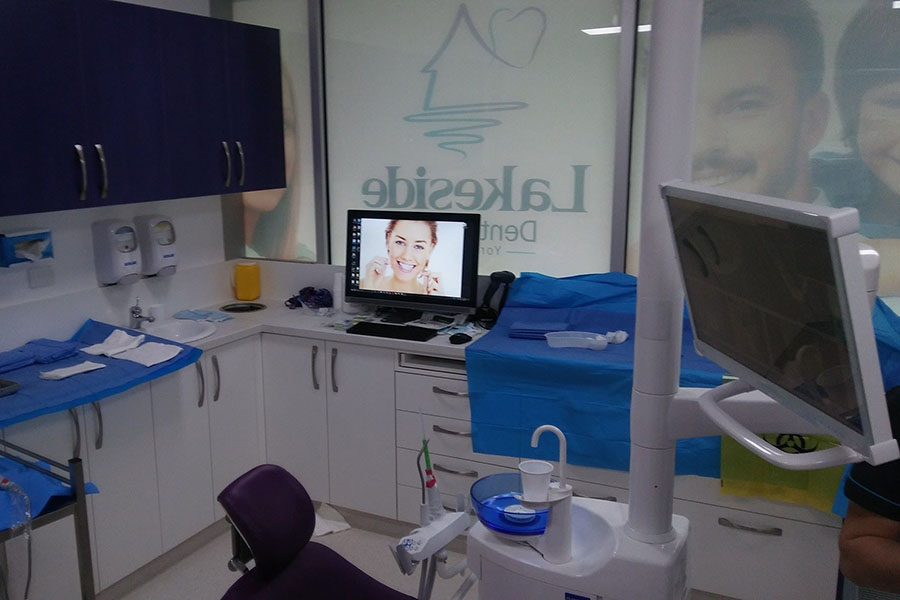 You can also find us below: