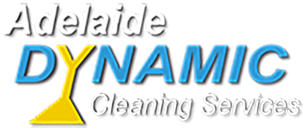 "Adelaide Dynamic Cleaning Services"
Carpet Cleaning in Ottoway
Need your homes or business cleaned and brought back to life?
Looking for a professional and experienced team of carpet cleaners?
Looking for an affordable and great customer service?
Adelaide Dynamic Cleaning Services offer one of the best and of lease carpet cleaning services in the industry.
Want to discuss your requirements?
If so, then complet

e the form to get in touch!
For 20 years, we've supported homeowners, renters, landlords, and businesses with comprehensive, environmentally-friendly interior cleaning. Adelaide Dynamic Cleaning has become a household name, especially in areas like Ottoway. Being based in Adelaide's west, it won't take us long to travel to you and get your floors in top condition again. Whether you've had friends over and the bottle of wine spilled over, your new puppy went to the toilet on your carpet or the surface just looks dirty, call us. We specialise in carpet cleaning, end-of-lease cleaning, tile and grout, flood damage, and upholstery upkeep. Contact us today for a free quote on 0411 882 665. Being a small team, we can work around your schedule. This includes nights and weekends. Let us know what you need and we'll make it happen.
Residential & Commercial Carpet Cleaning

Upholstery damaged or looking old?
We can take care of upholstery cleaning, such as your mattresses. We specialise in stain removal, of even the most stubborn or marks. Our service is used in homes, commercial properties, and office buildings. Yes, all those grubby office chairs that are full of hidden dust mites and dirt. We'll get them looking great and grime-free, so your office becomes a healthier environment to work in.
Outdoor pressure cleaning
While interiors are our specialty, we can also help transform the look of your front or backyard. If you've been the target of graffiti or your driveway is dirty and stained with grease, our technicians will use high-quality pressure cleaners to clean concrete surfaces. You'd be surprised just how powerful cleaning your driveway is in updating the look of your entire home. It's one of the first things that people see when they enter your property. Give them a great impression.
Flood damage restoration – floors
Just experienced a heavy storm? Noticed damage in your home? Get in touch with our team, 24/7. Our emergency service is designed for events like this. Our technicians will rush to your property quickly (one of the benefits of being local). Using up to date drying and water extraction equipment, we'll avoid dangerous mould and bacteria from growing and affecting the quality of your floors.
Call 0411 882 665 and tell us your Ottoway (SA, 5013) address. We'll provide you with a free quote, so there's no confusion on-site. Transparency, honesty, and reliability – this is what you can expect from our carpet and floor cleaning service.
Visit Our Website
Reason why you should visit our site
You can also find us below: