Gutter Cleaning in Norwood
Gutter Cleaning Norwood 
We take care of your roof at Absolute Gutter Suckers. With a high-powered industrial wet dry vacuum system, we'll keep your gutters in a great condition. Don't try to get on your roof, it's not safe. Our team can create a maintenance plan, so you don't have to worry about your gutters. We'll flush your gutters to make sure they're working to a high standard. All gutter debris will be removed from the site. Additional services include pruning of overhanging trees and branches and pressure cleaning. We offer cleaning for single & multi-storey houses, strata complexes, commercial buildings, factories, sheds, and most other property types. Call us now on 0401 092 286 to organise our gutter cleaning team at your Norwood property.
What you can expect from us
Working with us, you'll get a reliable, safe service that's full of value. We'll respond to all enquiries within 24 hours and clean your roof at a convenient time for you. We treat your property like it's our own, with the utmost care. Our powerful vacuum equipment, great prices, and our experience positions our gutter cleaning service above the rest. Safety is the most important thing to us. All of our work undertaken is risk assessed and meet South Australian safety standards. We're fully trained and insured, taking every precaution to ensure our processes are safe.
Our Services
The fastest, most efficient service 
Highest standard of quality & service
The friendliest team you will meet
Prices that can't be beaten 
Monday to Saturday 9am-5pm
Clogged gutters can damage your roof
Is your house surrounded by trees? There's a good reason to clean your roof, rather than to just keep it looking great. Blocked gutters can damage your roof if left untreated. Some of the issues include foundation, wood, and landscape damage. To avoid this, hire our team of gutter cleaners.
We provide the following services:
Removal of leaves and debris from gutters, roofs, and downpipes
Flushing of gutters and downpipes as required
Ceiling cavity cleaning
Clearing the roof and checking for damaged tiles
Removal of waste once it has been cleared from the gutters
Supply and installation of gutter guards
Bird proofing the gutters
Tile repairs
Roof condition reports.
The guttering system is designed to catch the most water as possible for your roof, but they need to be cleaned in order to do this.
No job is too big or small for us. Give us a call now on 0401 092 286. We travel all over Adelaide metro and the hills region, so we'll come to your Norwood SA 5067 home.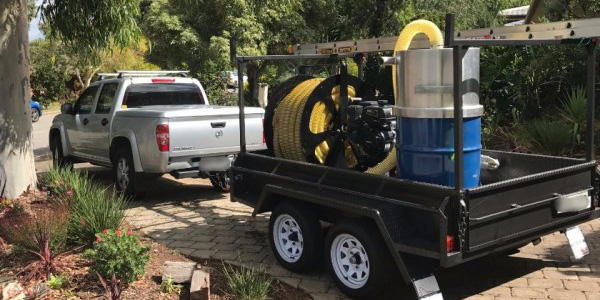 You can also find us below: