Floor Sanding and Polishing Norwood
Does your timber floor in Norwood need reviving? Revive Flooring are your floor sanding and polishing specialists in Adelaide. We stain and repair timber floors to make them look and feel new again. We can, even, install a new floor for you. At Revive Flooring we are licensed builders with more than 5 years' experience specialising in floors. Floating floor restoration and water damaged floorboard repairs included. As a proud South Australian, family run business, we are the trusted name in timber flooring. Customer service second to none and impeccable workmanship on every job. For floor sanding in Norwood at competitive rates and guaranteed customer satisfaction, talk to Revive Flooring today. Get a Free Quote; and we are Open 7 days a week.
Timber Floor Specialists
A beautifully finished timber floor is hard to beat, when it comes to aesthetics in the home. Wood has that soulful feel to touch and see, even, with an attractive rug or carpet. At Revive Flooring we will, 'Lift Your Carpets for Free', when we come to polish your Norwood floor. We do all types of timber floor repairs, preparation and finishes, to ensure that your home or business is a masterpiece to walk on. Floor sanding by master craftsmen and committed professionals. Contact us now to discuss your particular requirements.
Our Services
Floor Sanding
Floor Polishing
Overcoat, Buff & Recoat Floorboards
Repair Timber Floors
Install New Floors
Repair Water Damaged Floorboards
About Revive Flooring
At Revive Flooring, we live and breathe timber floors. The beauty of the wood gets in your blood and you just love to work with this material. Our extensive experience offers our clients a top-quality service at a great price. Our expertise guarantees your floor a perfect finish and an enduring one too. Don't settle for second best, when you can get the very best for less than you think. We provide a complete service from set up to clean up. Your Norwood home or business will walk tall again with a newly revived timber floor. Floor sanding and polishing by professionals who really care about what they are doing and your timber floor.
"We turn old floors into masterpieces!"
Real beauty begins at the bottom and works its way up. If your timber floors in Norwood and surrounding suburbs, are letting the side down – talk to Revive Flooring today about an affordable transformation. You will be suitably amazed at the difference, we guarantee it.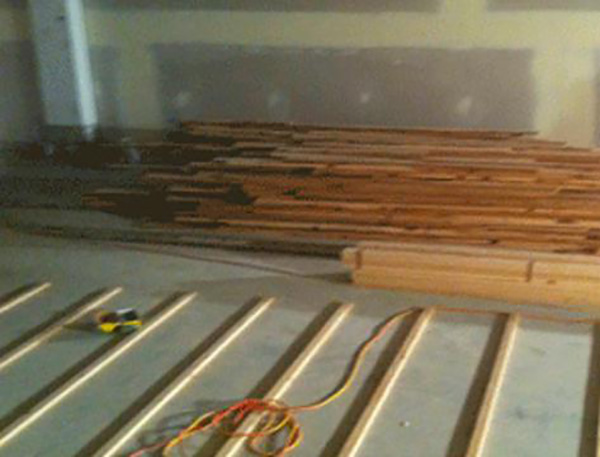 You can also find us below: