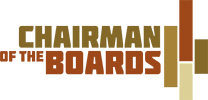 Floor Sanding in Northern Suburbs
Floor Sanding Northern Suburbs (Of Adelaide)
Looking for the ultimate timber floor sanding and floor polishing services in the Northern Suburbs of Adelaide for prices you can afford? Then call on your local experts at Chairman of the Boards for exceptional results. Big jobs and small are welcome.
Sanding & Polishing of Timber Floors
We only use dustless sanding equipment when we sand your timber floors, so no mess for you. Two decades of experience in this trade ensures we know what we're doing when it comes to expert timber sanding and timber floor polishing at special prices. Achieve stunning floors at a value for money price.
Restoration of Timber Floors
Timber floor restoration is really at the very core of our professional services. While timber offers a very natural and classically beautiful finish, it does suffer wear and tear over time and will lose its lustre. That's where our restoration services can really achieve remarkable results at prices affordable for all. No need to replace. Rejuvenate your floors with professional timber restoration
All Floor Coatings Are Environmentally Friendly
This is important to us. We want to protect the environment and the health of our customers as much as possible, and that's why all our floor coatings are designated as eco friendly for your peace of mind. Combined with dustless sanding, your home is in excellent hands.
Our Services
Over 20 years of experience 
The fastest, most efficient service 
Highest standard of quality & service
The friendliest team you will meet
Competitive Prices 
Monday to Friday 9am – 5pm
How Much for Timber Floor Restoration?
Each and every floor restoration project is a little different, so we can't really quote prices here. What we can guarantee is that our prices are very hard to beat for the quality of results we achieve. Be assured we never skimp on quality in our bid to offer dollar savings on our services. Results will always be first class.
Installations/Replacements of Timber Floors
While timber restoration, floor sanding and floor polishing are at our business's core, we also perform expert timber floor installations. Replace that worn out carpet with a brand new wooden floor of your choice. We even offer laminate, engineered timber and floating floor options. And our prices for installation and materials are sure to put a smile on your dial.
About Us and Our Business
We have been involved in this industry for more than 20 years, so you know you can count on Chairman of the Boards for quality floor sanding and floor polishing in the Northern Suburbs of Adelaide. Think of us first for timber floor restoration, repairs and installations.