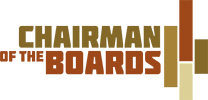 Floor Sanding in Mt Barker
Floor Sanding Mt Barker SA
Floor polishing and floor sanding is a specialist trade, so for professional services in the Mt Barker region of Adelaide SA, call in the experts from Chairman of the Boards. No task is too big or small, and we aim to save you dollars while delivering stunning results.
Floorboard Sanding & Floorboard Polishing
Using the latest machinery, equipped with dustless technology for minimal mess, our professional timber sanding and timber polishing services are top notch. More than 2 decades of industry experience guarantees optimum results every single time. Timber restoration with sanding and polishing is a value for money way or rejuvenating your floor, and all the coatings we use are long lasting.
Professional Timber Floor Restoration
While timber is both natural and stunning, after a while the gloss and lustre fades through wear and tear and your floors will start looking old and tired. You could replace the floor with new timber, carpet or tiles, but you can actually keep the price down and achieve remarkable results with a timber floor restoration instead. Professional floor sanding and timber polishing will have your floors looking brand new. 
Eco Friendly Coatings
These days there is a firm focus on looking after the environment in every way possible. For this reason we only use floor coatings that are designated as eco friendly; kind to the environment and people as well. Being mess and allergen free is also important, and why we use dustless sanding equipment.
Our Services
Over 20 years of experience 
The fastest, most efficient service 
Highest standard of quality & service
The friendliest team you will meet
Competitive Prices 
Monday to Friday 9am – 5pm
How Much for a Timber Floor Restoration?
Every single project is a little different, so we can't realistically quote prices in this article. What we can tell you though, is that our prices are hard to beat in this industry, and having your timber floors restored will come in at a much lower price than the cost of replacing them with some other covering. So save dollars with a stunning timber floor restoration.
New Timber Floor Installations
Whether it's a replacement timber floor or a brand new one, while restoration is our forte, we perform brand new timber floor installs as well. If your current floor is concrete, carpet, timber or tiles, we can replace it with a stunning new wooden floor of your choice. Boral is our brand of choice for new installs, and we even offer engineered timber, laminate and floating floors.
About Our Company
If you are located in the 5251 postcode zone of Mt Barker SA, and you're looking for a local floor sanding and polishing expert, then make Chairman of the Boards your number one choice for quality at the right price. 20 years in the business speaks for itself, so call today.