Family Lawyers in Morphett Vale
Looking for help with property settlements?
Need legal advice regarding children's issues?
Like to speak to somebody about divorce?
Maybe you're in need of a financial agreement.
For all Family related lawyer needs, we're here to help.
If any of the above ring true, get in touch!
Looking for a family lawyer and living in Morphett Vale? Stanley & Co Lawyers are experienced legal professionals who practice family law. Located at Level 5, 121 King William Street, in the city, or they can come to you. They have male and female lawyers to suit your particular requirement. Unlike many law firms in Adelaide, they offer a 100% fixed fee guarantee. You get an up-front quote with no hidden costs or charges. Stanley & Co Lawyers pride themselves on 'straight talking no-nonsense and stress-free' legal representation. Call 08 8423 4546 for a free, no-obligation chat or to make an appointment. Alternatively, just fill out the Direct Contact Form provided.
Rich Stanley
Amra Sabou
About Stanley & Co Lawyers
Their no-nonsense approach to the law can pay dividends for clients, especially when it comes to family law. Stanley & Co Lawyers provide you with a fixed quote on all legal matters. They will, even, donate 5% of a client's legal fees to a charity, when they pay on time. They believe in giving back to the community. For stress-free legal representation, with no hidden charges, Stanley & Co Lawyers can assist you in Morphett Vale when it really matters. Resolution for your legal difficulty or requirements is only a phone call away. Start the process with peace of mind.
Meet Rich & Amra
Rich Stanley has practiced law in both the UK and Australia in multiple jurisdictions. Having settled in Adelaide in 2011, he is a highly competent and experienced lawyer. Now, a devoted family man; he enjoys representing clients, who can draw upon his extensive legal expertise in sometimes complex matters. High profile cases in the UK saw him dealing with Scotland Yard, the Flying Squad and the Serious Organised Crime Agency. Rich Stanley and his team at Stanley & Co Lawyers can help you with commercial and business law, criminal and traffic law, family and divorce law, and wills and estates.
Amra achieved her Bachelor of Laws and Legal Practice at Flinders University in 2008. She was also awarded the Edmund Barton Advocacy Shield in 2007. Advocacy is an integral part of her legal practice. Representing vulnerable members of the community, dispels many of stereotypical views that some have about lawyers. Her diligence and experience across the law, means that you will receive objective advice and a genuine resolution. Amra and her team of lawyers can assist clients with family and divorce law, wills and estates, commercial and business law, and criminal and traffic matters.
1. CONTACT
---
Contact us to arrange a free, no obligation appointment:
T: 08 8423 45 46
24 Hr: 0420 359 833
F: 08 8423 4500
E: info@stanlaw.com.au
---
2. MEETING
---
Meet us at our Adelaide CBD Office
(see parking)
---
Or call us to arrange a meeting closer to your location
---
Bring as much info as possible so we can give you a complete quote
---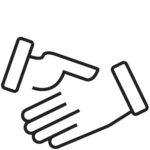 3. AGREEMENT
---
We send you a tailored fixed fee agreement
---
Choose the service and fixed fee that suits you
---
Sign the agreement
---
Pay the agreed fixed fee
---
4. ACTION
---
Work begins on your matter immediately
---
Receive confirmation when each checkpoint of your fixed fee agreement is reached.
---
Once your matter has concluded and you are satisfied we will close your file.
---
Visit Our Full Website
We want you to feel comfortable before you contact us, take all the time you need and read through our site. We don't mind.
Click Here
SERVICES
Property Settlements
Children's issues
Divorce
De Facto
Same sex relationships
Consent Orders
Financial Agreements
WHERE
City: Level 5, 121 King William Street, Adelaide
South: 2/378 Main South Rd, Morphett Vale SA 5162