Auto Wreckers Modbury 
If you're looking for a company who can dismantle the old car that's been sitting in your driveway for months, bring it to us. We understand that you don't want to just 'get rid of it.' It's been in the family for many years and it doesn't feel right to just let it go. Instead, we'll take its parts and pay you. These components will be used in other road-worthy cars that still have years of life left. We're not far from you in Modbury. Find us at 577 Waterloo Corner Road Burton, seven days a week. Drive to us or if the car isn't running, we can arrange a tow for you. We're members of Hotline Recycled Auto Parts Group.
About Waterloo Wreckers
What makes us different? We're both wreckers and mechanics. This means we dismantle as well as restore cars. We have experience working on all types of vehicles, from small cars to big family vehicles. If you're looking for a specific part for your car make and model, chances are we have it. We'll source and install it, then make sure your car is in great condition. We offer a wide range of mechanical services including auto electrical, car servicing, repairs, new tyres, and Regas air conditioning. Regardless of the car you drive, we can refurbish it (or dismantle it for parts).
Our Services
Many years experience 
The fastest, most efficient service 
Highest standard of quality & service
The friendliest team you will meet
Prices that can't be beaten 
Monday to Friday 8:00am-5:30pm
Saturday 8:00am-5:00pm
Used parts for all types of cars
It doesn't matter what car you drive. We source used parts from all makes and models, so let us know if you're looking for a specific product. Save money by using our team of qualified mechanics. Why? Because we have access to thousands of parts and we take care of both the sourcing and fitting. While we're working on your vehicle, we might be able to recommend other parts that could make your car run better. Best of all, we can do this at an affordable price.
Opting for second hand parts can help you extend the lifespan of your vehicle, without it costing you hundreds of dollars. Some of the vehicle brands we work on include Ford, Toyota, Holden, Nissan, Mazda, Hyundai, Mitsubishi, Volkswagen, Subaru, Honda, and luxury vehicles like Lexus. We supply used parts for doors, guards, bonnets, bumper bars, and tailgates.
If you live in Modbury (SA, 5092), we're your local team of auto wreckers (and mechanics). Got questions? Give us a call today.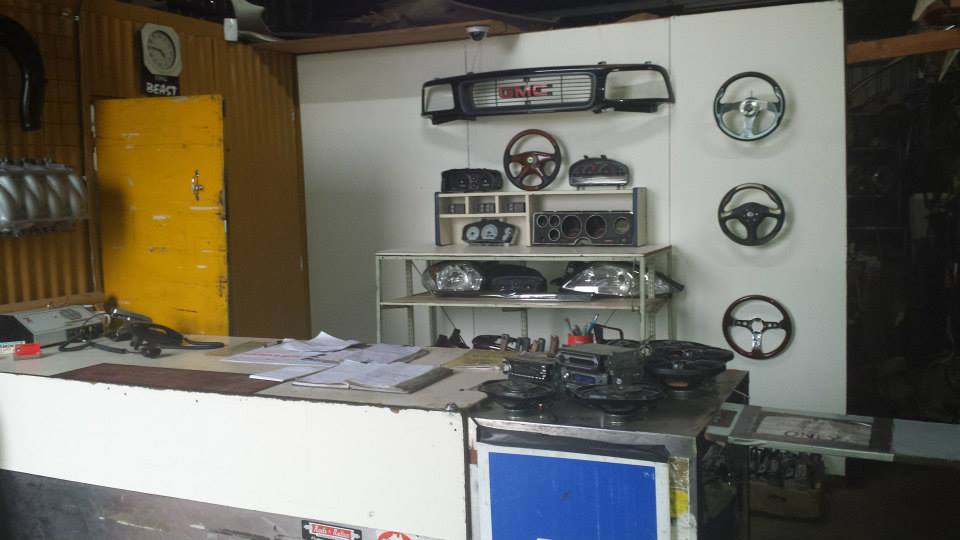 You can also find us below: