Floor Sanding and Polishing Magill
Is your Magill timber floor in need of repairs or maintenance? Revive Flooring is your floorboard sanding and polishing specialist in Adelaide. As licensed builders, with more than 5 years' industry experience, installing and repairing timber floors, we treat your floor with kid gloves. Get our guarantee that only expert tradesmen will ever work on your floor. Our motto is, "when experience matters!" Revive Flooring do Floating Floor Restoration; and offer a range of treatments and applications for your floor. For timber floor repairs, care and maintenance, you won't find top quality and affordability anywhere else. We are open 7 days; and provide you with a free quote.
Our Services
Revive Flooring can provide lime washes, tinting, colour staining and non-toxic coatings for your floors in Magill and surrounding suburbs.
Floor Polishing
Floor Sanding
Repairs For Timber Floors
Floating Floor Restoration
New Floor Installation
Water Damaged Floorboard Repairs
Overcoat, Buff & Recoating
Revive Flooring are licensed builders and have been specialising in timber flooring for more than 5 years. We will lift your carpets for free, when we come to work on your floor. Get peace of mind, when you engage the best to revive your timber flooring. Call us for a free quote now for your domestic or commercial floor.
Timber Flooring Solutions
You will be floored by our competitive rates and completely bowled over by our perfect finishes. Your Magill floor with thank you, every time you walk on it or look at it, once it has been transformed by our reviving service. Everything in your home or business will look and feel better; your timber floor is a platform upon which your life is mounted. Revive Flooring can, also, supply and install a new timber floor in your house or apartment. Wood, as a building material, speaks to the soul; in the home, it complements us as human beings, and has for thousands of years. Talk to one of our qualified craftsmen today, about your specific requirements. It is never too late to do something constructive.
About Revive Flooring
We are a family owned and operated, South Australian business; and your local timber floor specialists. Customer satisfaction is important to us; and we strive to achieve that perfect floor, every time we step out the door. Our business is fully equipped with the latest technology, to ensure that your floor is treated with the best available drying, polishing and finishing care. We can offer professional advice on all aspects of your timber floor, now and into the future.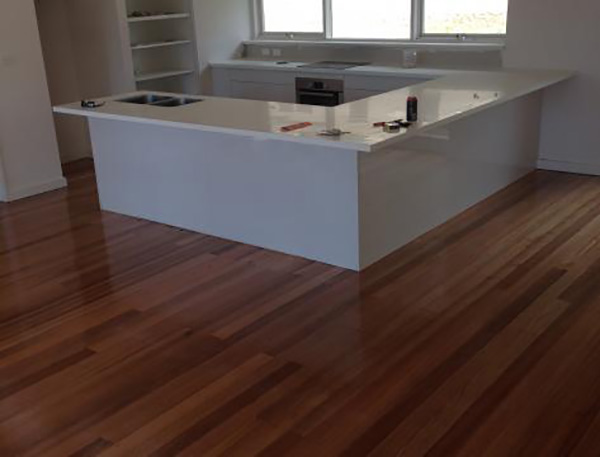 You can also find us below: