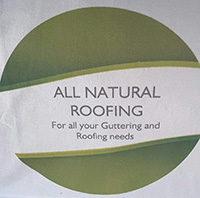 Roofing in Littlehampton
Need a trusted team specialized in restorations, repairs, guttering, fascia, wall cladding?
Do you have problems with your roof?
Do you need help with re-roofing?
All Natural Roofing experience home improvement company.
Want to discuss your requirements?
If so, then complet

e the form to get in touch!
Roofs age over time. Leaks, poor installation, holes, cracked tiles, blocked gutters, punctures, shrinkage, and lack of maintenance all affect its lifespan. For homes in hilly areas that are exposed to severe weather, ongoing care is critical. Littlehampton in the Adelaide Hills is one of these regions. Partner with us, All Natural, for all your roofing needs. We specialise in restorations, repairs, guttering, fascia, wall cladding, downpipes, and gutter guard. Book in your free quote to have your roof inspected by our experts. Fill out the contact form or call us now on 0498 443 320. Our opening hours are Monday to Saturday, 7.00am – 5.00pm.


Adelaide Hills roofing contractors
We're the team to call if you live in Littlehampton. Our roofers work on all types of homes in the area. We see everything from cracks in tiles to major structural issues. No job is too big or small for us, so feel free to contact us. Our service is personal and our materials and equipment are the industry best.
Choose us
Family owned and operated, our company focuses on old-school customer service. This means you've only got one point of contact, instead of multiple people telling you different things. We always make the time to talk to you, so you're involved at every step of the way. Think of us as more than just roofing experts, but your home improvement team. Our aim is to help add value to your home, your investment.
Ask us about the ways we can help you, including:
Re-roofing
Guttering
Box gutters
Downpipes
Fascia repairs
Leak investigation
Tiled roofs
Wall cladding
Colorbond roofing.
Roof restorations
Making the decision to restore your roof is a big deal. But when it comes to major structural issues, a restoration is the best way to go. Not only will you increase the value of your home, but restoring also helps prevent future problems. Something as minor as a cracked tile could lead to timber damage, so it's important not to disregard what seems like a small problem. Your roof restoration cost will depend on a few factors, such as the size and pitch of your roof, its condition, repairs needed, site accessibility, and the finish. Talk to our team of restoration experts today. We're not salesy or pushy. With us, you'll get 100% honest and transparent advice and quotes.
If you live in Littlehampton SA 5250, we're your local roofing contractor. Call us today on 0498 443 320.