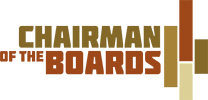 Floor Sanding & Polishing Largs Bay
Floor Sanding & Polishing Largs Bay  
Timber is one of the most luxurious types of floors. But, as with all surfaces, they need to be looked after well. This is where we come in, Chairman of the Boards. Since 1996, we've been sanding, polishing, repairing, and assessing timber floors all over Adelaide. One of the suburbs we travel to often is Largs Bay. We've worked on different kinds of timber floors including jarrah, parquetry, pine, Baltic pine, and old pine. Whatever kind of timber surface you have, we can restore it.
Top-quality timber floorboard sanding
If you're looking for a local contractor to come in and sand and polish your floors, it's Chairman of the Boards. Owner and operator, Chris Nicolls, has been doing this since the late 90's and has a customer-first company ethos that has enabled him to become the industry-best. Chris and his team turn timber floors into masterpieces. If you're looking for an affordable way to bring your floors back to that all-new look again, contact us.
Professional Timber Flooring & Polishing 
Timber Flooring Repairs
Eco Friendly Coatings
Direct Staining
Whitewash
Need your floors polished?
We polish timber floorboards to bring them back to like-new again. We start by sanding back every square inch of them to prep them for the process. Then, we'll stain them and end with a glossy finish. There's a handful of polish and gloss levels. It'll come down to your personal preference and the type of wood you have installed. The finishing touch we provide is what has helped us build a reputation as one of the best in the business. Want to know more about our process? Give us a call today and we'll walk you through it, step-by-step.
Giving your floors care & attention
Using the latest technology and machinery, we'll polish, sand and perfect your timber floorboards. Beautiful floors, before the kids impacted them, are just a phone call away. Why install new floors when we can restore them for you? And save you hundreds in the process. Think of us as your home improvements team with a focus on your floors. We always strive for high standards, so you can expect a premium finish with Chairman of the Boards.
Do you live in Largs Bay (SA, 5016)? Call us for a free, no-obligation quote. We're your local timber floor specialists. Browse our gallery of past work, so you can get a sense of what we can do.
You can also find us below: