Home Loans in Kidman Park
Home Loans Kidman Park 
Partnering with an Aussie mortgage broker, you'll get the backing of an award-winning team. I'm Matthew Rose, your personal home loan expert. Accredited by the Mortgage and Finance Association of Australia (MFAA), with a Diploma of Financial Services, you're in good hands. I'll research the thousands of products available and find you the best deal, from one of the 21 lenders. My advice is unbiased and focused on one thing: getting you a better loan, so you can reach financial freedom. I can come to you in Kidman Park, or let me know if there's another spot you prefer to meet. I'm a mobile lender, so you choose the location. Contact me today on 0433 200 300.
Finding you a competitive interest rate
I follow a three-step process to find you a competitive home loan deal. First, we start by getting to know each other. I'll get to know your lifestyle needs, financial situation, and future goals. From there, I search the market to find a range of loans that are right for you. We'll go through each, then lock down a great rate with the one you like most – and manage all of the paperwork. Mortgage brokers take the hassle out of buying a new home.
Our Services
Over 25 years of experience 
The fastest, most efficient service 
Highest standard of quality & service
The friendliest team you will meet
Prices that can't be beaten 
Monday to Saturday 9am-7pm
About me, Matthew Rose
Whether you're buying your first home, investing or refinancing, I can help. No matter which category you fall into, buying a house is a big deal, but it shouldn't feel like an uphill battle. I'll hold your hand during the entire process.
Talk to me about the following:
Pre-approvals
First home buyers, grants & advice for aspiring homeowners
Refinancing to move to a new house or get a better deal
Property investment
Commercial loans
Land purchase
Equity release
Construction loans
Debt consolidation.
Getting a loan
A broker will give you all the information you need about the financial side of buying a house. This includes how much you need for a deposit, what your savings balance should look like moving forward, repayments, and leveraging equity on a current property. All of the numbers are important when deciding the loan, location and type of property you'll go for. I'll go through everything with you. Don't feel overwhelmed.
Live in Kidman Park SA 5025? I'm your local finance and property expert. Give me a call today on 0433 200 300 to book in an appointment.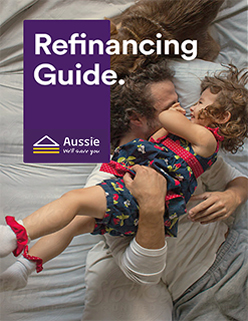 You can also find us below: