CJ's Mechanical Service Centre
Mechanics Holden Hill
The best mechanics in Adelaide are close to you, near Holden Hill. CJs Mechanical has become a trusted name. With 17 years of experience, 30 technicians and over 2,500 satisfied customers, we're the local team of choice for car servicing and repairs. We offer free loan cars if repairs require a few days of work. For quicker jobs, why not wait in our modern workshop. Our technicians use modern equipment and innovative processes to complete all types of tasks, from air conditioning re-gas to transmission repairs. Find us at 645 North East Road Gilles Plains. We're open 8.00am – 5.00pm Monday to Friday. Contact us today on 8369 2200 to book your service or repair work.
Car service & repairs
Having issues with your car? Is it running poorly or won't even start? Maybe you've noticed an odd smell coming from the bonnet or you've recently had a crash and it's not driving well. Whatever it is, talk to us. We can take care of air conditioning, electrical work, batteries, brakes, clutches, cylinder heads, diesel engines, exhausts, fuel injections, and ignition systems. Our technicians also have experience working on mufflers, radiators, steering issues, suspensions, timing belts, transmissions, tyres, and wheels. If you're buying a new vehicle, we can inspect it to make sure it's roadworthy and there are no hidden problems.
Our Services
Over 16 years of experience 
The fastest, most efficient service 
Highest standard of quality & service
The friendliest team you will meet
Prices that can't be beaten 
Monday to Saturday 8am-5pm
Book your auto mechanical repairs
If you live in Holden Hill SA 5088, we're only a short drive from you. Give us a call today on 8369 2200. You don't need to worry about having to take time off work or make alternative plans. Just ask for one of our free loan cars. We want to do everything to keep you safe on the road. Often, this means minimising any inconveniences so you can get your car fixed or serviced. This also helps to save you money long-term by avoiding expensive repairs. The longer you leave an issue, the worse (and costly) it'll get. Talk to one of our helpful mechanics now to find out how we can assist you. Our services are competitively priced, top quality and close to you.
Choose CJs Mechanical. We're an RAA-approved workshop, ARC licensed, and female-friendly accredited. Come and see our workshop. We're proud of our facilities and constantly reinvest back into our space. Our staff only use quality replacement parts, so your vehicle is in good hands with us.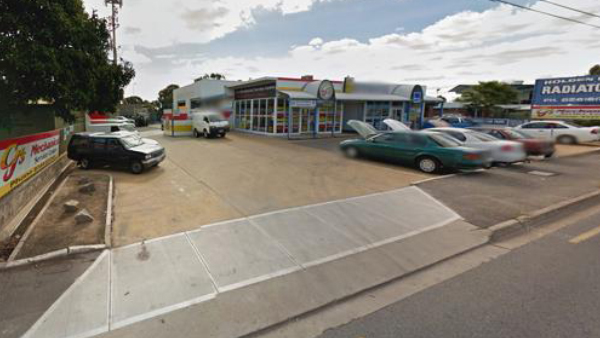 You can also find us below: