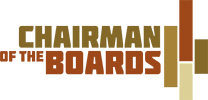 Floor Sanding in Henley Beach
Floor Sanding Henley Beach 
For hard-wearing, natural-looking floors, choose timber. At Chairman of the Boards, we specialise in timber floor sanding and polishing, repairs. Whether you're moving to a new house and the floors are old or you'd like to update your current surface to timber, we can help. Get that warm, inviting feeling every time you walk into your house. Timber flooring is stylish, economical and healthier on the environment. Call your local timber floor specialist team, Chairman of the Boards. We can come out to your Henley Beach home today on 0478 779 214.
Our services include
– Professional floor sanding and polishing
– Direct timber staining
– Timber floor repairs
– Competitive prices
Give your timber floors that WOW factor
Invest in restoring your floors and transform the look of your entire home. A repaired and polished floor will give it a new lease of life. If you're picturing a dusty area during the renovation project, think again. Dustless sanding means your home won't be covered in dust. If you live in a heritage house, we have experience working in many different character homes. We can update your floors while still maintaining your hone's individual look.
Professional Timber Flooring & Polishing 
Timber Flooring Repairs
Eco Friendly Coatings
Direct Staining
Whitewash
About Chairman of Boards
Since 1996, we've been transforming floors into a beautiful timber finish. Family-owned, Chris Nicolls leads our team, as we continue to invest in the latest techniques and advances in floor surfacing – a core part of what's helped us remain ahead of the curve. This includes our brand new dustless machinery and eco-friendly coatings. At Chairman, we do it all, from start to finish.
Working with us, you'll get a personalised service and premium workmanship. No job is too big or small for us, so let us know how we can help you. Talk to is about sanding of all types of timber floors, coatings. With every project, we create a safe environment, with minimal mess.
Assess my timber floors
Unsure whether timber is the best flooring option for you? Talk to our team about your lifestyle and needs. During the first complimentary consultation, we can go through any of your hesitations and experience with floors. Renovating can seem like a daunting, lengthy task. Rest assured, we've been doing this for decades. With our creative vision and industry know-how, we'll update your floors efficiently and affordably. Let's turn them into one of the main selling points of your home.
For all types of timber flooring services, get in touch. Our guys will visit your Henley Beach SA 5022 home and inspect your floors. We're happy to answer your questions and advise you on the best approach – repairs, a renovation or new floors. Call us today on 0478 779 214.
You can also find us below: