Bathroom Renovations in Greenwith
Bathroom Renovations Greenwith
In the market for a bathroom makeover in Greenwith, SA, 5125? Fresh Bathroom Solutions are the renovation specialists in South Australia. We have more than 35 years' experience transforming old into, sublime new wet area spaces, in homes and businesses. We guarantee that you will be impressed and delighted with the body of work we have established. We invite you to peruse our exciting showroom at 278 Prospect Rd, Prospect, where many bathrooms are on display. Discover design concepts you may never have considered, creative tiling, unique vanities, basins, baths, toilets, tapware and accessories. At Fresh Bathroom Solutions, we do more than copy tired old trends in bathrooms, kitchens and laundries, we blaze trails for others to follow. Please give us a call to make an appointment, or click here to be contacted by one of our friendly consultants.
Modern & Traditional Bathroom Designs
At Fresh Bathroom Solutions, we create both modern and traditional bathroom designs for our clients in Greenwith and surrounding suburbs in Adelaide. Our expertise can help with the selection of materials, textures and accessories for your next bathroom renovation. Together with our clients, we facilitate design planning to bring their ideas to fruition. Then, we provide end to end project management to ensure your bathroom makeover is completed on time and on budget. Brilliant finishes and perfection, are the hallmarks of a Fresh Bathroom Solutions' kitchen, bathroom or laundry. Nothing escapes the eagle eye of our quality controllers. Talk to one of our helpful consultants today about your next bathroom.
Our Services
Over 30 years of experience 
The fastest, most efficient service 
Highest standard of quality & service
The friendliest team you will meet
Prices that can't be beaten 
Monday – Tuesday | By Appointment only
Wed, Thur, Fri | 11am – 4pm
Saturday | 10am – 1pm
Sunday | Closed
Inspirational Interiors & Bathrooms
At Fresh Bathroom Solutions, we create inspirational interiors and bathrooms in Greenwith. Our talented designers and tradespeople, bring beauty and function together in seamless perfection. Enjoy the sublime gleam of pristine porcelain in stylish designer settings. Be nurtured by the aesthetically pleasing touch and feel of a very special wet area rejuvenation in your home or business.
Home Improvements & Property Values
Home improvements and bathroom renovations can make substantial increases to property values in Greenwith and other suburbs in Adelaide. Real estate agents unanimously agree that makeovers sell houses more often, for more. At Fresh Bathroom Solutions, our experience and expertise ensures that your bathroom rejuvenation is made easy. We consistently deliver on schedule and on budget to provide complete customer satisfaction. Why risk your considerable investment with inexperienced tradesmen and builders? Call us to speak with me, Dominic Princi, to discuss your home improvement project. We do it better, ask me why and how.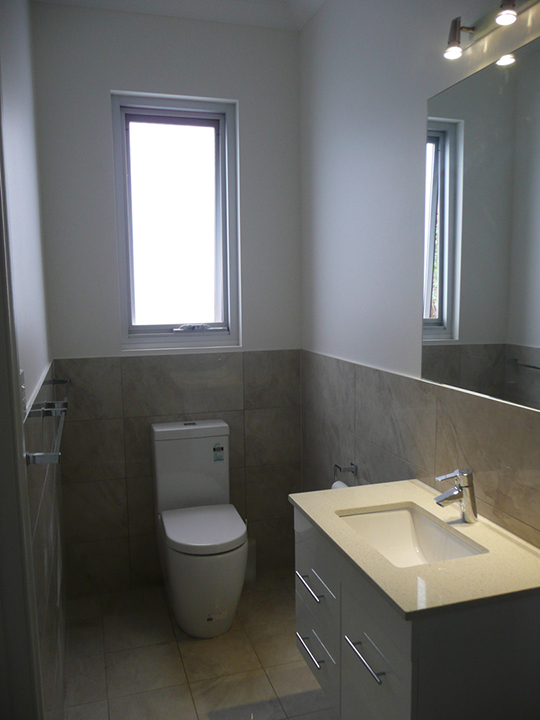 You can also find us below: