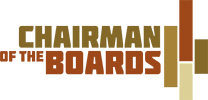 Floor Sanding in Grange
Chairman of the Boards
Floor Sanding Grange
Bring your timber floors to life with our help. Chairman of the Boards specialises in professional floor sanding and polishing, repairs. Wooden floors are natural, economical and great for the environment. And with us taking care of any maintenance, your timber floors will look great for years to come. Using brand new dustless machinery, we keep your home free of mess, while we're updating your floors. We choose eco-friendly coatings to create the finish. For strong, beautiful and long-lasting floors, go timber. Talk to our team of flooring specialists today on 0478 779 214. Book in a time for us to come out to your Grange home to look at your floors.
New timber floors – free quotes
If you're looking to switch over to timber floors. Our specialists will remove your old floor and replace it with timber, using Boral's products. If your floor is currently concrete, we'll lay a real timber floor using battens or ply, as a base or a direct stick method. We can also install engineered laminate or floating floors. Let's start the process today so you can enjoy your new timber floors sooner.
Our services Include
– Professional floor sanding and polishing
– Direct timber staining
– Timber floor repairs
– Competitive prices
Professional Timber Flooring & Polishing 
Timber Flooring Repairs
Eco Friendly Coatings
Direct Staining
Whitewash
Why choose timber flooring?
Unsure which material choice is best for your floors? Wooden flooring is a natural product that comes in a diverse selection of colours and grain patterns. Producing timber is a greener option and the best choice for the environment. It's easy to clean and requires less chemicals. If you need to update them, timber floors can be easily repaired and reapplied. Allergy sufferers also experience less bouts of sickness because timber doesn't harbour dust mites or mould. For more benefits of timber floors, give us a call.
Timber floor restorations
If you have a kids, you understand that it's not always easy to keep your floors perfect. Toys, pets and walking in heels all affect the life of your floors. Our skilled craftsmen can fix your floors, restoring them back to their former glory. We repair, restore and rejuvenate all types of worn timber floors – adding beauty and value to your home.
Add style, class and value to your timber floors. We travel all over Adelaide, including Grange SA 5022. If your floors are old, dull and looking tired, call us now on 0478 779 214. We'll go through your repair, renovation.
You can also find us below: