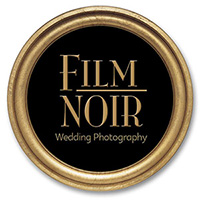 Beautiful Stories, beautiful photography
Wedding Photography in Glenelg
Experienced and Reliable
Modern artisitc vision
Memories to last a life time
Available in Glenelg
Are you wanting to book?
If so, then complete the form to get in touch!
You've dreamed of your wedding day for ever. White dress, delicate flowers, warm sun shining on your face. It's truly a magical day. Film Noir Wedding Photography will capture your special moments in stunning clarity and style. Our experienced and dedicated team will seamlessly photograph your engagement and wedding, giving you memories to last a lifetime. Speak to our team, Jerry & Ela, to begin your journey with us.
The Team
We are a close knit team at Film Noir Wedding Photography. We've combined our years of experience to create a new, modern and artistic vision for Glenelg wedding photography. Our photographers are similar in their creative thinking and work harmoniously together to make your photo shoot flow seamlessly. Meet Ela and Jerry.
Ela Bozek
Ela is Polish and moved to Australia with her husband Sebastian and daughter Zoe, eager to live life by the sea. She wears many creative hats – photographer, art teacher, graphic artist and most importantly, mother. She has a passion for camping and the ocean, and feels she's found the ideal balance in Adelaide. Ela has always loved photography, and takes a camera wherever she goes, ready to take the perfect shot.
When it comes to wedding photography, Ela likes to use wide lenses so she can be closer to her subjects and connect with them throughout the shoot. She strives for natural and intimate interactions with the bride and groom. Her love of modern cinema heavily influences her artistic direction, a passion which she found was shared by fellow photographer Jerry Zimmer. 
Jerry Zimmer
Jerry has always had a strong connection to cinematography. Working in a cinema for over 15 years, he spent time finding perfect scenes that he thought had been beautifully composed. Jerry admires cinematographers, who can tell amazing stories through the lens of their cameras, and this inspired him to create his own cinematic style in wedding photography.
What Jerry loves most about photography is capturing a couple's natural reaction to each other. Although he sets couples up in a movie setting, frames are not overly posed, ensuring more organic and fluid photos. He feels that working with Ela is a creatively rewarding experience. Their styles complement one another and they usually find they have the same favourite photos at the end of a shoot.   
Our Style
Film Noir photographers are inspired by classical cinematic styles. We stage our shots similar to a movie sequence, detailing your beautiful love story through photography.  This means we take a variety of shots, including Ultra-Wide, midrange and intimate, to convey a cinematic experience for the viewer. Making use of natural and artificial lighting also gives your photos a rich, dramatic touch.
Cinematic photography gives special focus to you, the subject, while capturing a perfect moment in time, creating a look as if your photo is a still shot taken from a film. This is a unique style to Film Noir, and one that we're sure you'll love. Arrange a consultation with us today to see how our cinematic style will take your wedding and engagement photos to a whole new level.
Choose Film Noir
The team at Film Noir Wedding Photography use the latest Sony Mirrorless technology for amazing results. Before your big day, you'll have a one hour consultation with Jerry and Ela to get to know your photographers and discuss the vision for your wedding.
As an introductory offer, take advantage of 25% off our digital 8 hour package, which includes a free engagement shoot. You'll receive 450 colour corrected photos, including 150 full creative edits, such as black & white and textured images, ready for printing. 
We believe that you'll love the service, quality and amazing photos from Film Noir Wedding Photography. Book in your consultation today with Jerry and Ela.
Visit Our Website
Reason why you should visit our site