Pool Maintenance in Glenelg
Adelaide Coolwater Pool & Spa Maintenance
Pool Maintenance Glenelg
Are you seeking some assistance with your pool or spa in Glenelg? Adelaide Coolwater Pool & Spa Service is the preeminent provider of aqua maintenance in the City of Churches. Simon Baraniec has more than 15 years' experience keeping your water pristine and your pool in tip top shape. The health and wellbeing of you and your family are dependent upon the cleanliness and maintenance of your pool and spa. South Australians have been thanking Simon with every splashing good time. Ph balancing, filtration, testing, repairs and modifications are all part of the Adelaide Coolwater Pool & Spa Service. Reliable and impeccable service at an affordable rate. Call now to discuss your requirements and/ or click here for more.
Spa Maintenance
Having a delicious spa is a tonic for your health; all that bubbling, rejuvenating fun. The maintenance of the chemical balance of your spa water is essential to avoid nasty infections. Adelaide Coolwater Pool & Spa Service is your expert spa man, providing a fully mobile service in Glenelg and surrounding suburbs. Simon has your wellbeing covered and the life of your spa in his sure hands. Spa heating is a speciality of his, so that you can enjoy your spa all year round. Talk to Simon today regarding your spa or pool.
Our Services
Over 15 years of experience 
The fastest, most efficient service 
Highest standard of quality & service
The friendliest team you will meet
Prices that can't be beaten 
Monday to Saturday 9am – 5pm
Mobile Cleaning & Automation
Take the hassle out of owning a pool by getting some expert assistance in Glenelg. Adelaide Coolwater Pool & Spa Service make life by the pool a lot easier for their clients. "Another Margarita, thanks Simon" LOL. In all seriousness, though, have you considered automation for your swimming pool maintenance? Simon can assist with choosing and installing an automated system for your pool. Filtration, PH balancing, sanitisation, and cleaning are all taken care of at the touch of a button. Whether you select the hands on or automated options, expertise in the right area offers complete customer satisfaction. Set it and forget it, ah that makes it all so easy.
Pump Repairs
Pool and spa pump repairs can save you time and money with Adelaide Coolwater Pool & Spa Service. Simon works with most makes and models; and has more than 15 years' experience. He can, also, supply and install a new pump for your pool at a great rate. Don't let a broken pump derail your aqua fun time in Glenelg, when Adelaide Coolwater Pool & Spa Service can fix it fast or replace it. Call Simon now to discuss your pool and spa requirements.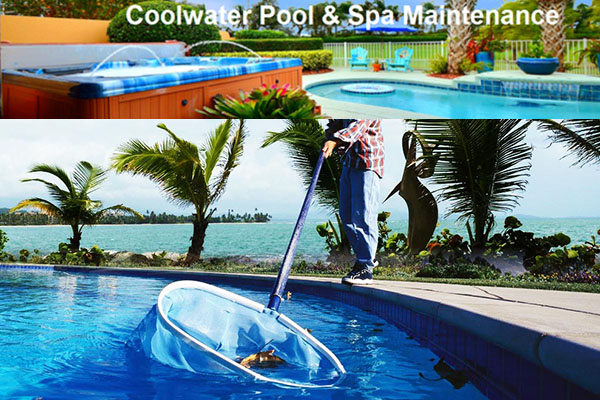 You can also find us below: