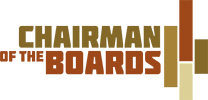 Floor Sanding in Glenelg
Chairman of the Boards
Floor Sanding Glenelg
If you are seeking some floor sanding and polishing for your timber floor in Glenelg, remember to contact the Chairman of the Boards. When you want the best, it pays to start at the top, even when it concerns your floor. Chris Nicholls, owner operator, of this family run business, has the runs on the boards, so to speak. He has more than 20 years' experience restoring and installing new timber floors in Adelaide. Chris says, "I was fortunate enough to be trained by the best; and I have carried that tradition on, in my own timber floor restoration business. Preparing and finishing these floors is an art, as much as a skill; you have to be totally dedicated to it. We turn old floors into masterpieces!" Chairman of the Boards repair timber floors and install all types of new floors. They offer an assessment service and expert advice. They do affordable timber floor restoration.. Give Chris Nicholls a call to discuss your situation and for a quote. Alternatively, click here to be contacted.
We handle everything from
– Professional floor sanding and polishing
– Direct timber staining
– Timber floor repairs
– Competitive prices
Professional Timber Flooring & Polishing 
Timber Flooring Repairs
Eco Friendly Coatings
Direct Staining
Whitewash
Timber Floor Restoration
Professional floorboard sanding and polishing by the Chairman of the Boards for a superior finish in Glenelg and surrounding suburbs. Utilising the latest machinery and technology to ensure that your floor is finished perfectly, they guarantee results. They are competitively priced and the best in the business. Rejuvenating your old floor is more affordable than you may think. Chris and the teams' expertise and experience, means time saving proficiency on your floor's restoration. Contact Chris for a quote.
How Much Does Timber Floor Restoration Cost?
At Chairman of the Boards, they offer value for money floor sanding and polishing. Chris understands that we all want a fair price, and he delivers on that. Check out their special on floor polishing in Adelaide this month. Give them a ring for details and save this month.
You can also find us below: