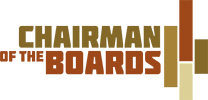 Floor Sanding Gawler SA
If you've been looking for a quality floor sanding, floor polishing and floor restoration service for the right price in the Gawler area of Adelaide SA, then call on your local experts at Chairman of the Boards. No job is too big or small for our experienced team.
Floorboard Sanding & Polishing
Timber floorboard sanding and polishing is our specialist service, and with more than two decades of hands on experience, our skill levels are hard to beat. You receive maximum value for money and you'll be amazed at the results. Also note that we use dustless machinery when doing the sanding, so rest assured there is very little residual mess. All coatings are high durability for long term results.
Floor Restoration
Timber floors are both natural and beautiful, but after a while they definitely suffer from wear and tear and really lose their glamour. Rather than replace the floor of cover it with carpet or matting, consider a cost effective floor restoration, professionally performed by us. It's cheaper than the alternatives, and with floor sanding and polishing, your timber floors will look like new again.
Eco Friendly
We believe in caring for the environment as much as you do. That's why all our floor coatings are eco friendly, which compliments the very nature of the wood. Along with that, our dustless machinery ensures your home is dust and allergen free as well.
Professional Timber Flooring & Polishing 
Timber Flooring Repairs
Eco Friendly Coatings
Direct Staining
Whitewash
How Much Does Timber Floor Restoration Cost?
While we can't quote any firm price here, as every project is different, we can assure you that the cost of restoration is far cheaper than the cost of replacement, or to install a different floor covering such as expensive (and dusty) carpet. We work hard to produce results that remain within your proposed budget and keep you informed if any extra dollars need to be spent.
About Us
For more than 20 years we have successfully been performing floor sanding and floor polishing in the 5118 postcode region of Gawler SA. Talk to us today about how we can save you dollars on a stunning timber floor restoration.