Bathroom Renovations in Gawler
BUILT BY BKR
Bathroom Renovations Gawler
At Built by BKR, we make renovations easy. While updating any part of your home can feel like a big project, it doesn't have to be stressful. We partner with homeowners all over Adelaide, including Gawler, to transform their bathrooms. Hire us to update your space, whether it's just a few simple changes or a complete transformation. There's no renovation task too big or small for us. Being qualified designers, we've created all different types of bathrooms – modern, classical, contemporary, quirky, and edgy. Let us know your ideas and what you envision the space to look (and function) like. Share any issues you have with your current space. Contact us today on 0403 450 171 to book a time for us to visit you in Gawler.
Simple, yet stylish bathrooms
Want to make a few minor changes to your bathroom? Don't want to commit to a full renovation project? We can help you. Being a one-stop-shop for all types of updates, we support clients in different ways. Let's have a chat about installing a few new features in your bathroom. We have access to a wide range of tapware, showerheads, and vanities. If there's something specific you're looking for, just ask. Browse our portfolio to get a feel for the type of work we've done.
Our Services
Over 10 years of experience
The fastest, most efficient service 
Highest standard of quality & service
The friendliest team you will meet
Prices that can't be beaten
Monday to Sunday 8:00am– 8:00pm
Your dream bathroom or kitchen
We'll start with an initial consultation to understand your needs and any problems with your current space. From there, we'll prepare a design and quote, along with a timeline for your renovation. Our renovation team includes experts with experience in building, carpentry, plumbing, electrical, waterproofing, and tiling. For total project management, partner with us. We'll turn your bathroom into a tropical oasis that you'll love coming home to every day. By updating your bathroom, you're adding a luxurious touch to your lifestyle.
How much does a bathroom makeover cost?
Every bathroom update is different. The cost of your makeover project will depend on a range of factors including room size, the current level of damage, and the quality of materials and products used. The length of time the project takes to complete also affects the end price. The best thing to do is organise an itemised quote through our team. We'll visit your home in Gawler SA 5118 to go through your needs and budget.
Get in touch with us now on 0403 450 171. Our BLD number is 246527.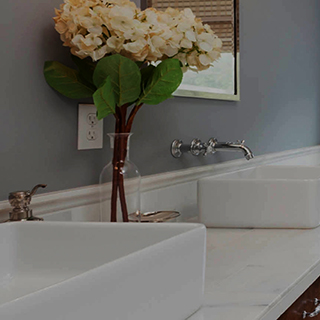 You can also find us below: