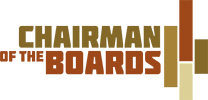 Floor Sanding in Fulham Gardens
Floor Sanding Fulham Gardens
Do you need your floor sanded in Fulham Gardens, SA, 5024? The Chairman of the Boards is your preeminent timber flooring specialist in Adelaide. Owner and operator, Chris Nicholls, says, "I have been sanding and polishing floors for more than 20 years; I have learnt from the best, and carry on that tradition in my trade every day. We are a family run business; and we pride ourselves on high standards of workmanship and putting in a hard day's work. Good things come to those who strive for it in this life." Chairman of the Boards restore timber floors and are competitively priced. Chris knows more about sanding and polishing floors than, just about, anyone else in South Australia. Floor assessments and advice provided. Floor repairs for all sorts of timber floors. Call him today to discuss your flooring requirements and for a quote. Click here to be contacted promptly.
Timber Floor Restoration
A timber floor restoration can increase the resale value of your Fulham Gardens property. The Chairman of the Boards offer quality workmanship at value for money. Chris Nicholls will sand and polish your floor to restore it to a very special state. No job is too big and no job too small. Your floor is the single largest surface in your home or business; it makes a large statement about who you are and what you stand for. Chairman of the Boards will bring back the sheen to your floor and restore your home to its former glory. They employ the very latest machinery and technology to ensure that your floor is finished perfectly. Save dollars with their special on timber floor restoration this month. Call Chris to find out more. We can offer everything from
– Professional floor sanding and polishing
– Direct timber staining
– Timber floor repairs
– Competitive prices
Professional Timber Flooring & Polishing 
Timber Flooring Repairs
Eco Friendly Coatings
Direct Staining
Whitewash
How Much Does Timber Floor Restoration Cost?
Less than you think, with Chairman of the Boards. Chris Nicholls says, "We understand that price is important and we ensure that we provide value for money. Our floor restoration service is special and our work is designed to last a very long time. We deliver on quality and price!" Floor sanding and polishing for less; and yet, you get so much more.
You can also find us below: