Continental Deli near Flinders Park
Continental Deli Flinders Park SA
Where do you buy your meat from? Take a short drive from Flinders Park to Findon Shopping Complex (shop 12) to our store, Westside Continental. You'll find all types of premium meats, cheese, pasta, and coffee ground to your specifications. We also organise catering platters for special events or if you're having friends over. We've got a range of great specials, such as a dozen eggs for $1.99. Our prices are even better than what you'll see in the supermarket. You don't have to spend more to eat well. Our address is 186 Findon Road in the Findon Road Shopping Complex. Call us on 8445 1033 if you've got questions.
The alternative to a supermarket
There's a misconception that gourmet food has to cost more. Often it does, but not always. If you buy your meat, cheese, pasta, olive oil or any other gourmet product through us, you'll get more for less. More importantly, you know where the food on your plate is coming from. Our team is happy to talk through the different meat options and their origins.  
Our Services
The fastest, most efficient service 
Highest standard of quality & service
The friendliest team you will meet
Prices that can't be beaten
Monday to Saturday 8:00am– 5:00pm
Gourmet South Australian cheese
What's your favourite type of cheese? Is it brie, triple cream, aged cheddar, old English or something more seasonal? Let us know the type of blend you' like and we'll recommend the best block to suit your palate. We have a large range of cheeses you've probably never tried before, such as the Auricchio a Padano. This mouth-watering treat is the best Parmesan cheese in the world.
Italian inspired deli
Italians know finger good well. Think olives, cold meats, cheese, bread, and olive oil. You can buy all of these things at Westside. You'll find something for every taste in our deli. Serve up delicious food for your family, friends, work colleagues or employees.
If you're looking for smallgoods to fill up a platter or to keep your guests satisfied before their meal, browse our gourmet range of food products. Everything is as fresh as it gets. Enjoy our personalised customer service approach. We love telling people about the stories behind the different gourmet produce we have. Talk to us about any allergies you have. We'll make sure what you buy suits your needs. This is the difference of buying your items locally. 
Visit us today or call 8445 1033 if you have questions. We're the local deli for Flinders Park SA 5025 residents.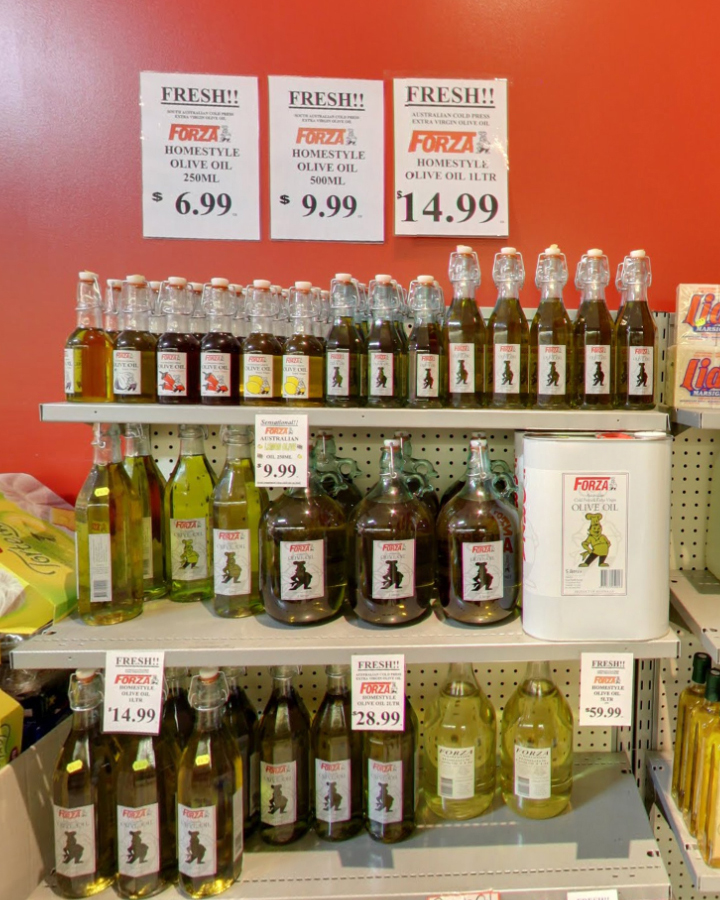 You can also find us below: