Chang's Chinese Natural Therapy
Acupuncturist in Flagstaff Hill
Chang's Chinese Natural Therapy
Acupuncture Flagstaff Hill
Take advantage of one of the world's oldest healing practices, acupuncture. At Chang's Chinese Natural Therapy, we can help you overcome a myriad of health problems. We specialise in general acupuncture, pain management, digestive problems, pregnancy support, and Chinese herb medicine. It's a natural, effective and drug-free way to treat and prevent a range of illnesses. Treatment is performed by inserting fine needles into specific acupoints along the body's meridians. It works to clear qi blockages and improve energy flow through the whole body. Stimulating the nerves in skin and muscle achieves a range of outcomes, including releasing the body's natural painkillers – serotonin and endorphins. Live in Flagstaff Hill? Book in your first consultation with us today on 8387 0319.
Skin conditions
Are you experiencing eczema, dermatitis, nerve rash, acne or scar tissue issues? Acupuncture therapy can help treat these conditions. Topical treatments might offer relief temporarily, but it won't stop the issue from coming back. Acupuncture can restore balance in your body and encourage self-healing.
We also treat neurological conditions, gynaecological and obstetric disorders, cardiovascular and respiratory problems, eye conditions, issues with the digestive system, sporting injuries, and psychological concerns.
They include:
Allergies
Insomnia
Depression
Headaches
Knee pain
Neck & lower back pain
Nausea & vomiting
Rheumatoid arthritis
Sprains & sports injuries
Digestive issues
Phobias
Nervousness
Urinary retention
Hot flashes.
Our Services
Many years of experience 
We offer Traditional Chinese Medicine and acupuncture
We can help you Chinese herbal therapy
Highest standard of quality & service
The friendliest team you will meet
Prices that can't be beaten
Monday to Friday 9:00am – 5:00pm
What is Chinese herbal medicine?
Chinese herbs take a holistic approach to understand the normal function and disease processes. We focus equally on prevention just as much as the treatment itself. It's not a Band-Aid solution, which many Western methods follow. As Chinese health practitioners, we'll prescribe a formula that matches your individual needs. With health, it shouldn't be a one-size-fits-all style. As your condition changes and improves with treatment, the herbal treatment is will also be adjusted until the desired health outcome is reached. Chinese medicine is great for healing the following issues:
Insomnia & fatigue
Loss of appetite & common digestive disorders
Constipation & diarrhoea
Irritable bowel syndrome
Common cold & influenza
Chronic headaches
Skin disorders
Fluid retention
Anxiety, depression & stress
Allergies
Rheumatoid & osteoarthritis
Premenstrual syndrome & painful menstruation
Excessive menstruation
Infertility
Impotence & prostate disorders
Disorders associated with menopause.
If you live in Flagstaff Hill SA 5159, we're your local Chinese and holistic health clinic. Organise your first consultation today on 8387 0319. Don't be afraid of acupuncture if you haven't tried it before. We'll go through everything with you, so you're entirely comfortable.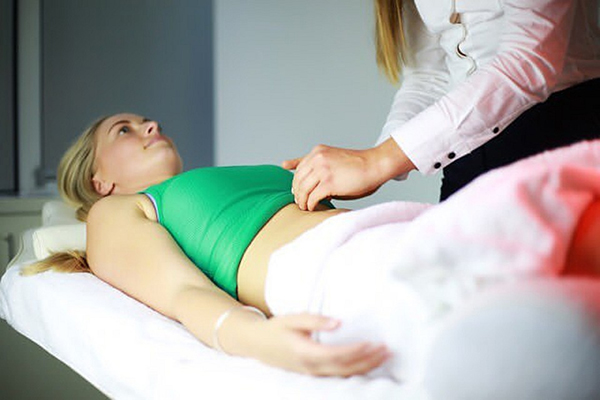 You can also find us below: